One of my favorite things about being in Colorado for such a long visit was being able to experience the change in seasons. We saw every season in the 7 weeks we were there from the end of summer heat to rainy days, the changing of the fall leaves and even snow! The dramatic change of summer into fall isn't one my Florid babies have previously gotten to experience and we tried to take full advantage.
While we were out collecting leaves for Sugarplum's Leaf Rubbing Cards, Pipsqueak desperately wanted to help, too. So instead of having him put a bunch of crumpled up leaves into our bag, I set him to collecting pine cones instead.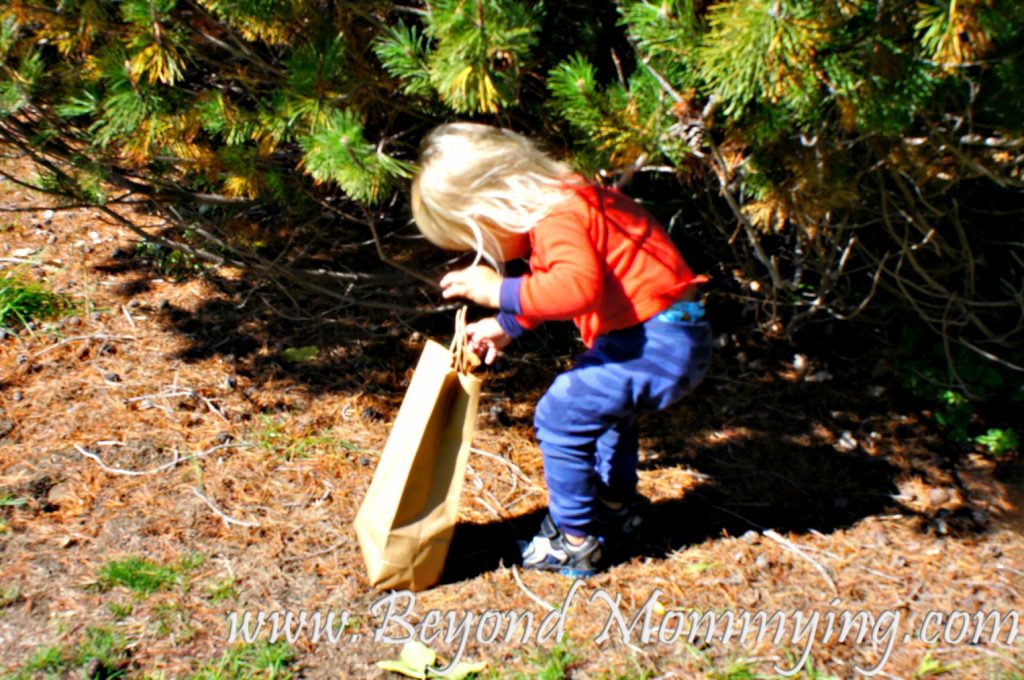 And while that kept him busy for a long time, we also ended up with a bag full of tiny little pine cones that we had to find a use for and decided, with the addition of some evergreen branches and berries, to make a festive fall pine garland.
We decided to go with a fall inspired color palate with greens and rich oranges, but you could also make your pine garland with red and green ribbon for Christmas or other festive holiday colors.
We started our pine garland by cutting a long piece of 1/4″ satin ribbon and wrapping it around the tops of our pine cones, evenly spaced.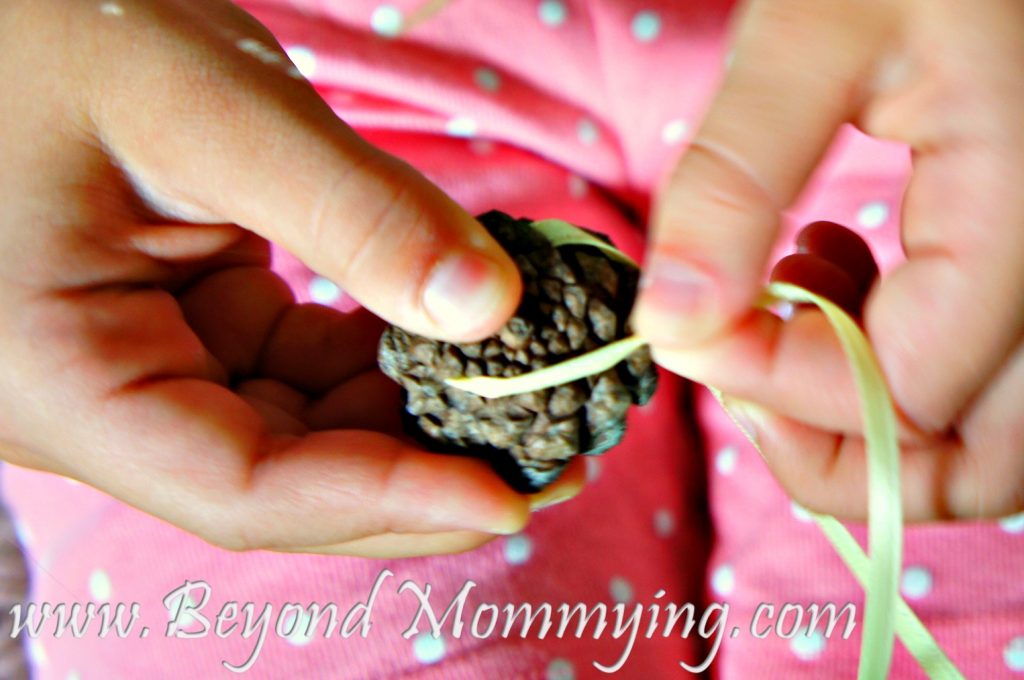 We then had a long pine cone garland but it was missing something, it just wasn't quite colorful and festive enough.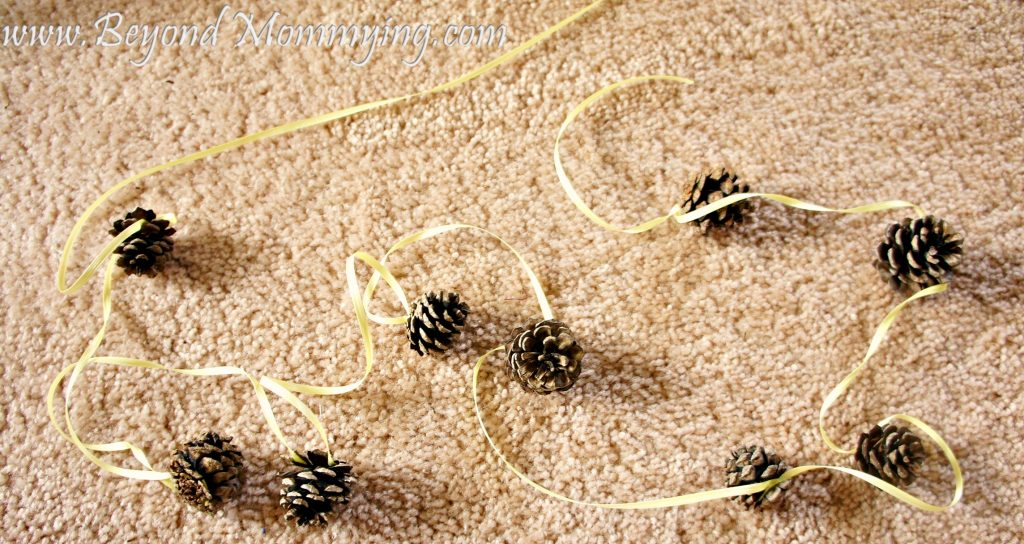 So we took to my daddy's yard and hunted for just the right thing. As we looked at all the different evergreen and pine trees scattered around the large property, we spotted my daddy trimming some of the evergreen bushes and then we spotted the beautiful, bluish-green berries growing alongside the evergreen fronds!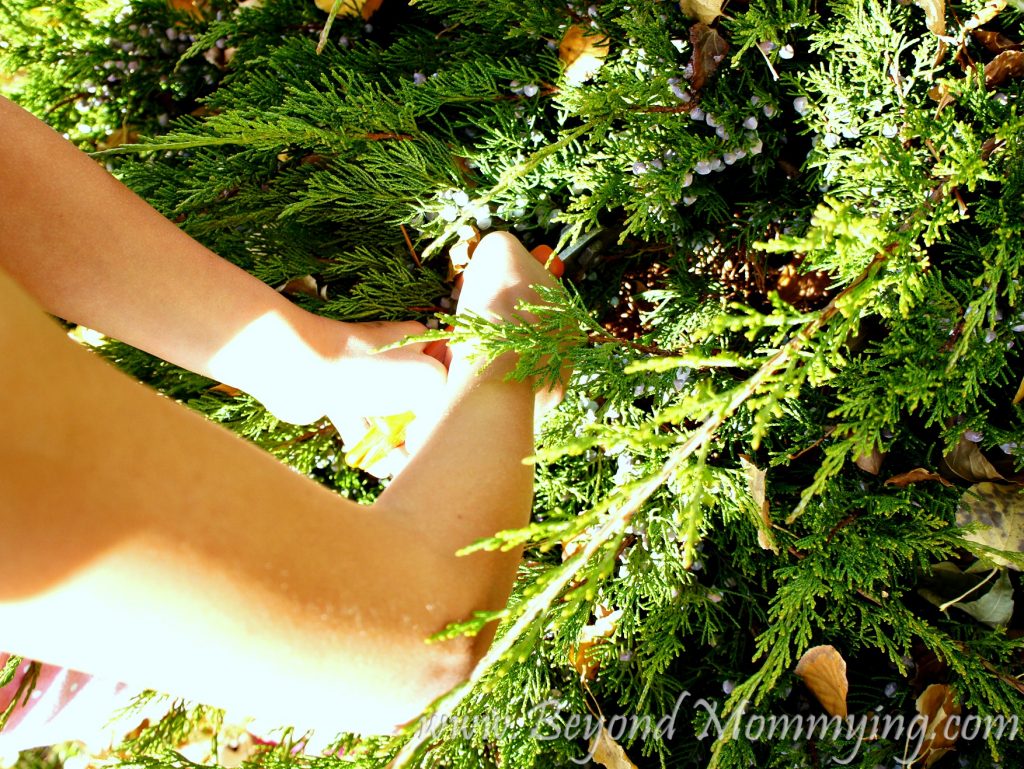 We cut a few berry fronds as well as some other wispier fronds from another evergreen tree and tied them, alternating, onto our pine garland between the pine cones withe our fall inspired ribbons.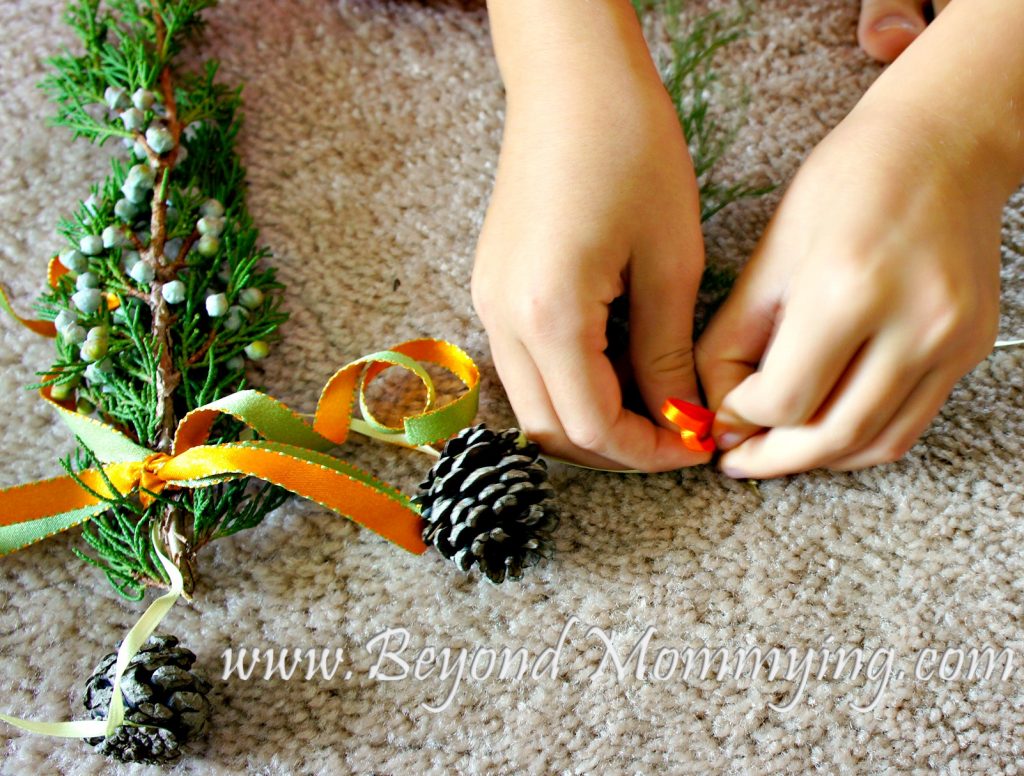 We put the longest berry frond in the center and used a fancier piece of ribbon to help it stand out and create a focal point. We then strung our pine garland above the front door to create a festive and welcoming decoration.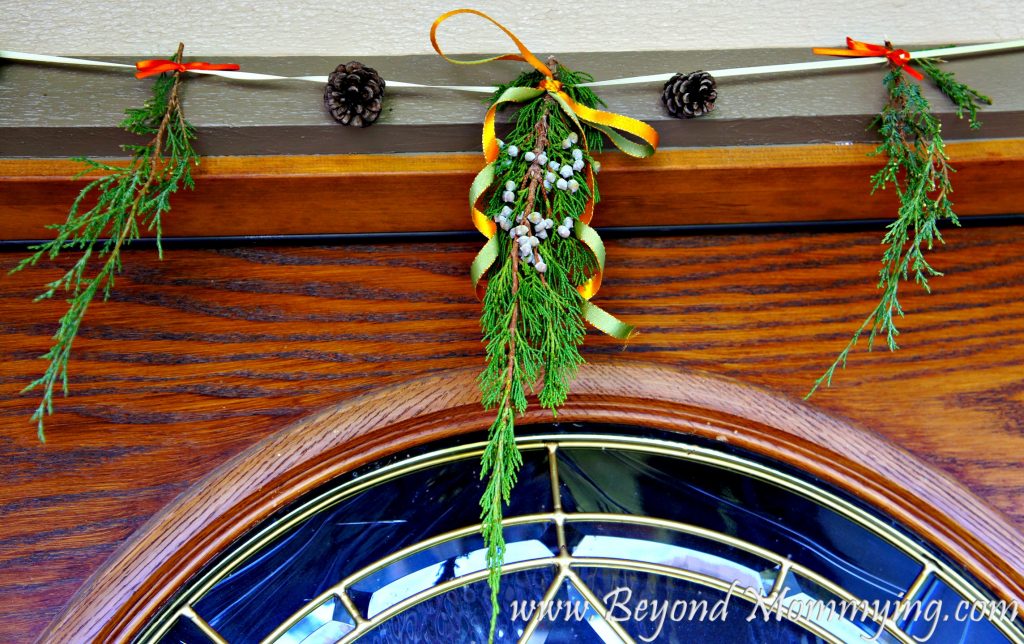 Our pine garland not only provided a beautiful fall look, the smell of fresh pine also filled the air, reminding me of all I love about home, fall and the holidays!