I think one of the hardest things about Halloween is figuring out what to do with all the candy when November 1st rolls around. While we ended last night with tons of goodies that we'd love to gobble right up, the reality is that we just aren't going to eat most of (4 kids+overly generous neighbors=way more candy than we'll ever need!)
But I do have one way to use up some of the caramels we got: Caramel Apple Cookies!
Because caramel is notoriously dairy-filled (as well as corn filled here) we chose to make our own dairy and corn free caramel with this awesome coconut milk recipe from Fork and Beans so that everyone in our family could enjoy the Caramel Apple Cookies. And we did!
It's a variation of Honeybun's Peppermint Melty cookies she invented last year and the Caramel Apple Cookies version are just as delicious and will definitely become a fall tradition in our house!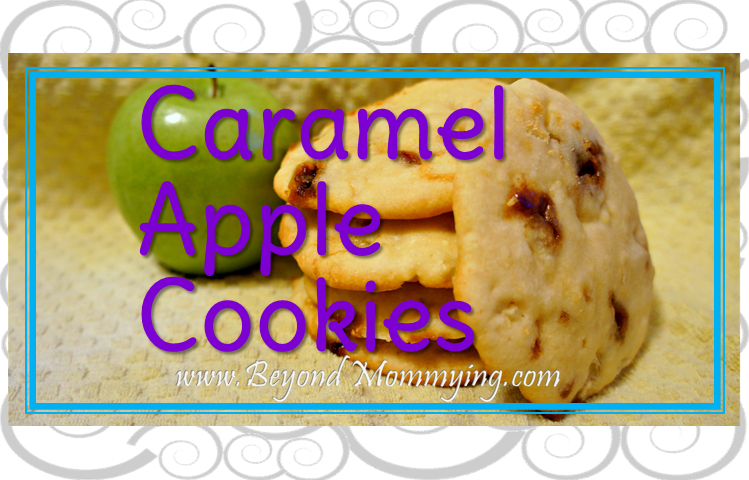 Ingredients for Caramel Apple Cookies:
1 Granny Smith Apple
3/4 cup caramels
2 eggs
1 1/4 cups milk
3 cups all-purpose flour
1 teaspoon baking powder
2 tablespoons butter, shortening or margarine
1 1/2 cups sugar
1 tablespoon oil
How to make Caramel Apple Cookies:
Preheat oven to 375 degrees.
Line cookie sheets with parchment paper (use a small spritz of cooking spray to hold it down if it wants to roll or slide around)
Peel and core apple then dice into small pieces.
Cut caramels into pieces a similar size to the apples and roll in a small amount of flour if sticky where cut.
Mix remaining ingredients together, just until smooth.
Fold in apples and caramel pieces.
Use a cookie scoop or two large spoons to drop cookies onto cookie sheet.
Bake about 12 minutes, until bottoms are golden brown.
Let cool a few minutes on cookie sheet then move to cooling rack.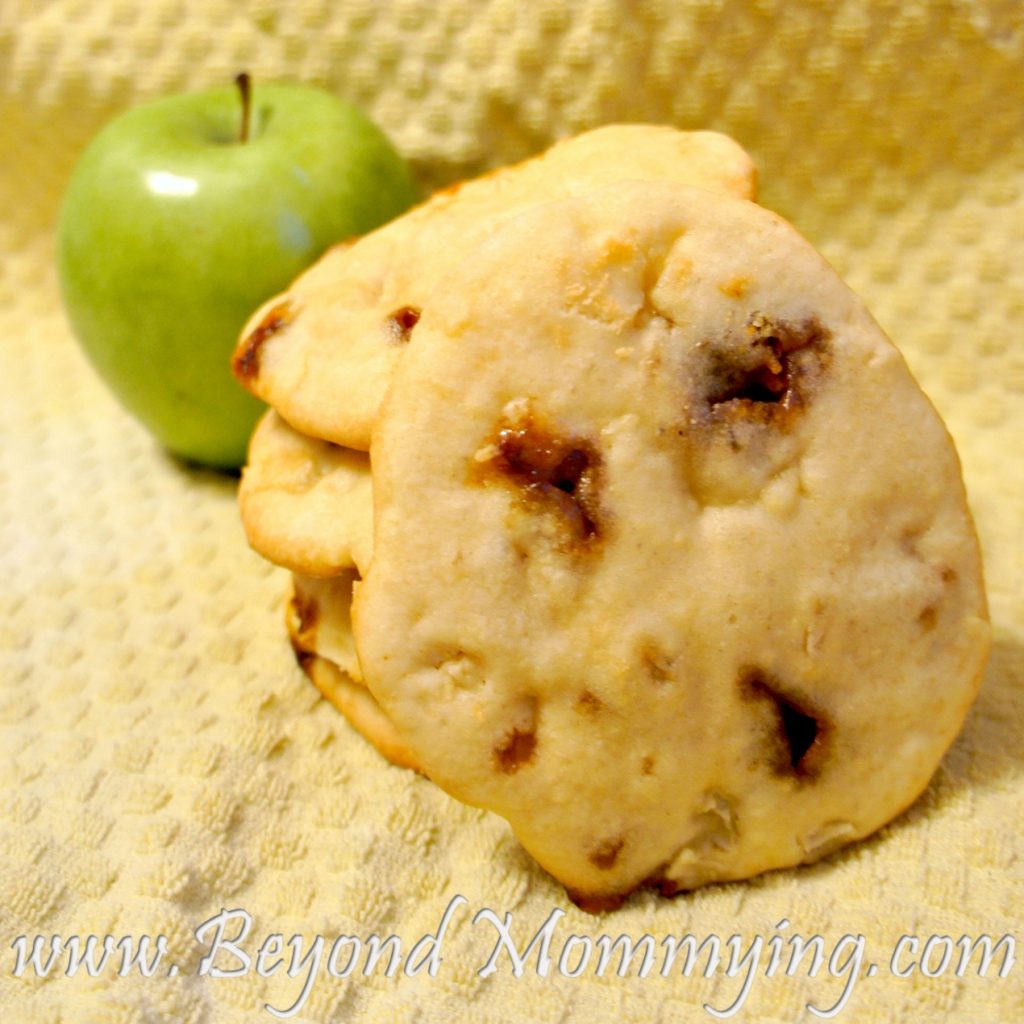 These cookies come out chewy and light and oh so delicious with the combination of soft, sour apple and chewy, sweet caramel!