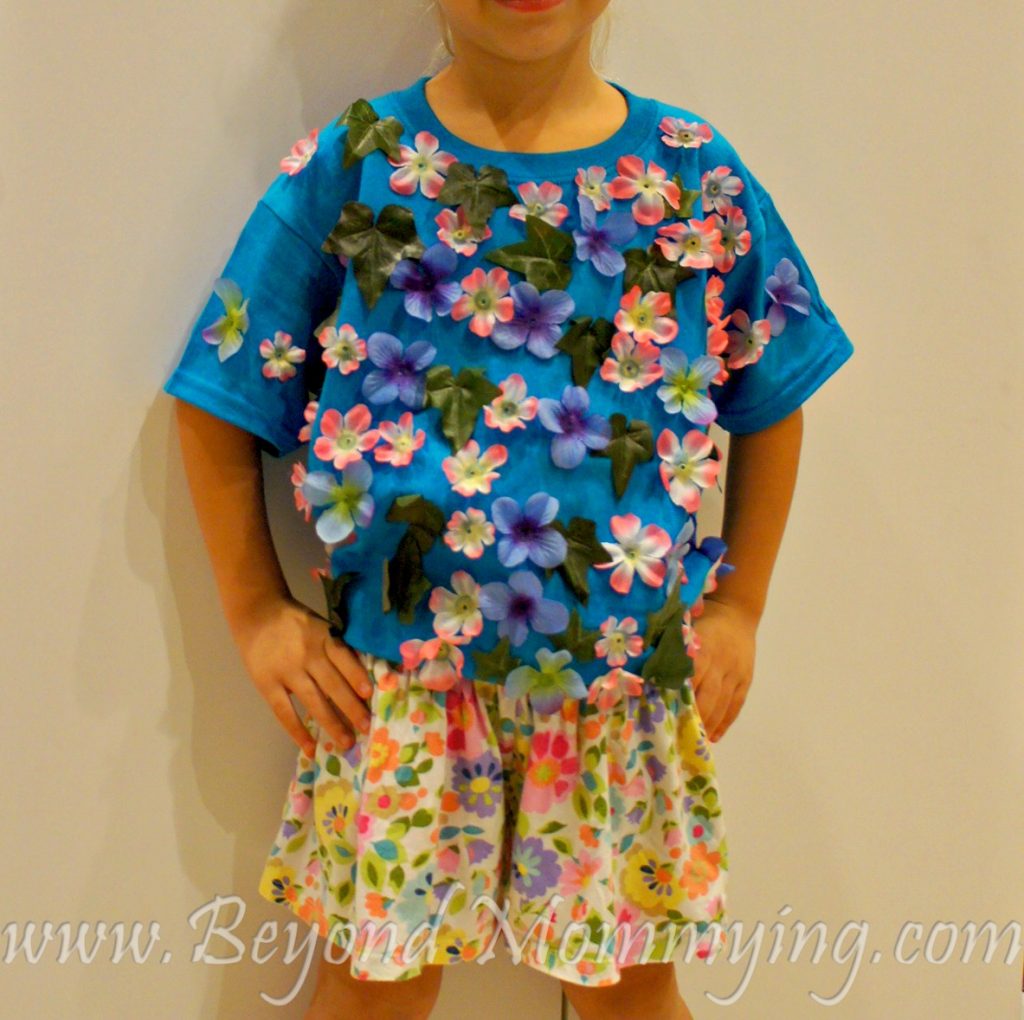 This picture is nearly 4 years old. It was Honeybun's 100th day of kindergarten. We painstakingly glued 100 flowers and leaves onto her t-shirt. But, really it was the beginning of the end and a few months later we were officially homeschooling.
We also celebrated our 100th day of homeschooling with a list of everything we loved about homeschooling. And while that seemed like a huge accomplishment at the time, a lot has happened since then.
We moved. We welcomed another baby. We've grown and changed and adapted. And we've now been homeschooling for over 1,000 days.
Sure, we've taken breaks and we've taken trips that didn't involve school. But to think about having been on this journey for over 1,000 days is pretty incredible.
We've survived 3 full years of teaching our children at home and are well into our fourth.
We've completed 8 entire grade levels of curriculum.
My girls have completed piles and piles of workbooks and worksheets.
We've checked out probably close to 1,000 books from the library.
But more important than any of that, we've shared countless hours and days and weeks and months together.
We've been able to explore our own interests and spend our time enjoying the things we love. We haven't been held to anyone else's schedule and instead have blazed our own trail that has led us to the beautiful place where we are.
We've laughed, we've argued and we've certainly cried along the way but we've made it to the end of each day, together.
It isn't always fun. We don't always like each other. And some days are definitely harder than others. But I'm thankful to have had the previous 1,000+ days with my kids. I'm happy to wake up and get to have breakfast, lunch and dinner with them. I'm glad that we don't all scatter in the morning and come back together, tired and frazzled, for a few short hours at the end of the day.
I know that homeschooling is not for everyone. I get that it's a big sacrifice and commitment. But it's one I've been happy to make because I can see the difference in my family. I've been a part of my children learning, growing and flourishing.
I haven't merely sat on the sidelines as they go through life, I've been their "head coach" and being able to be there for them and with them, through thick and thin, has been more incredible than I could have ever imagined over 1,000 days ago.