We like to keep birthday parties low key and we don't do a party every year for every child.  When the girls were born 25 months apart, I decided that a party every 3 years for each would be good enough.  So we start at 3 and that made this year Doodle's first birthday party with friends (we have a family celebration every year).
We knew we would do the party at home, as we did with both of the girls, and that we would spend the majority of the party outside letting the kids run around our great big yard.  We invited his 3 friends and their families (one for each year old) and I asked him what kind of cake he wanted.
Since Honeybun was new, the two things I promised myself is that I will always give my kids homemade Halloween costumes and birthday cakes. So when he responded with "I don't know.  Like, blue?"  I need more than that.  The conversation went something like this:
"You want a blue whale cake?" (prompted by the whales on his shorts that day)

"No!  Whales are yucky!"

"Ok. What about a blue fish cake?  Like Dory, from Nemo.  What about a Dory cake? "

"Yeah! Yeah! Yeah!"
And so I ran with it, he'd have an Under the Sea party for his birthday (though he told everyone it was a Nemo party.)
We hit the dollar store and bought a bunch of plates, cups and decorations as well themed items for our under the sea party bags and I took to Pinterest to develop the party menu.  We had planned outdoor water play activities already which fit into the theme perfectly. We set up the water table, sprinklers and outdoors tents and we decided to do some water balloons as well.
The kids pretty much spent the entire party snacking and running through the sprinklers until it was time for cake and then presents.  The best thing about having parties at home is you aren't on any kind of time restriction so we were able to visit with the other parents and get everything done without being rushed. His friends got to watch him open the presents they picked out and he got to play with them a little bit, too.

And our under the sea party was a huge success!
The menu for our Under the Sea Party included:
I love blue coconut soda but the sugar and other nasty ingredients? Not so much. So I made my own healthier Ocean Water.  Get the recipe here.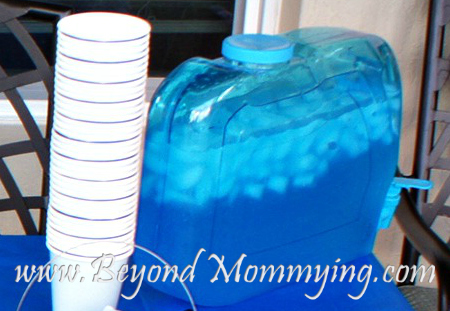 Clamwiches
Place stuffed olives on the ends of toothpicks and stick in the top of croissant sandwiches filled with lunchmeat and cheese.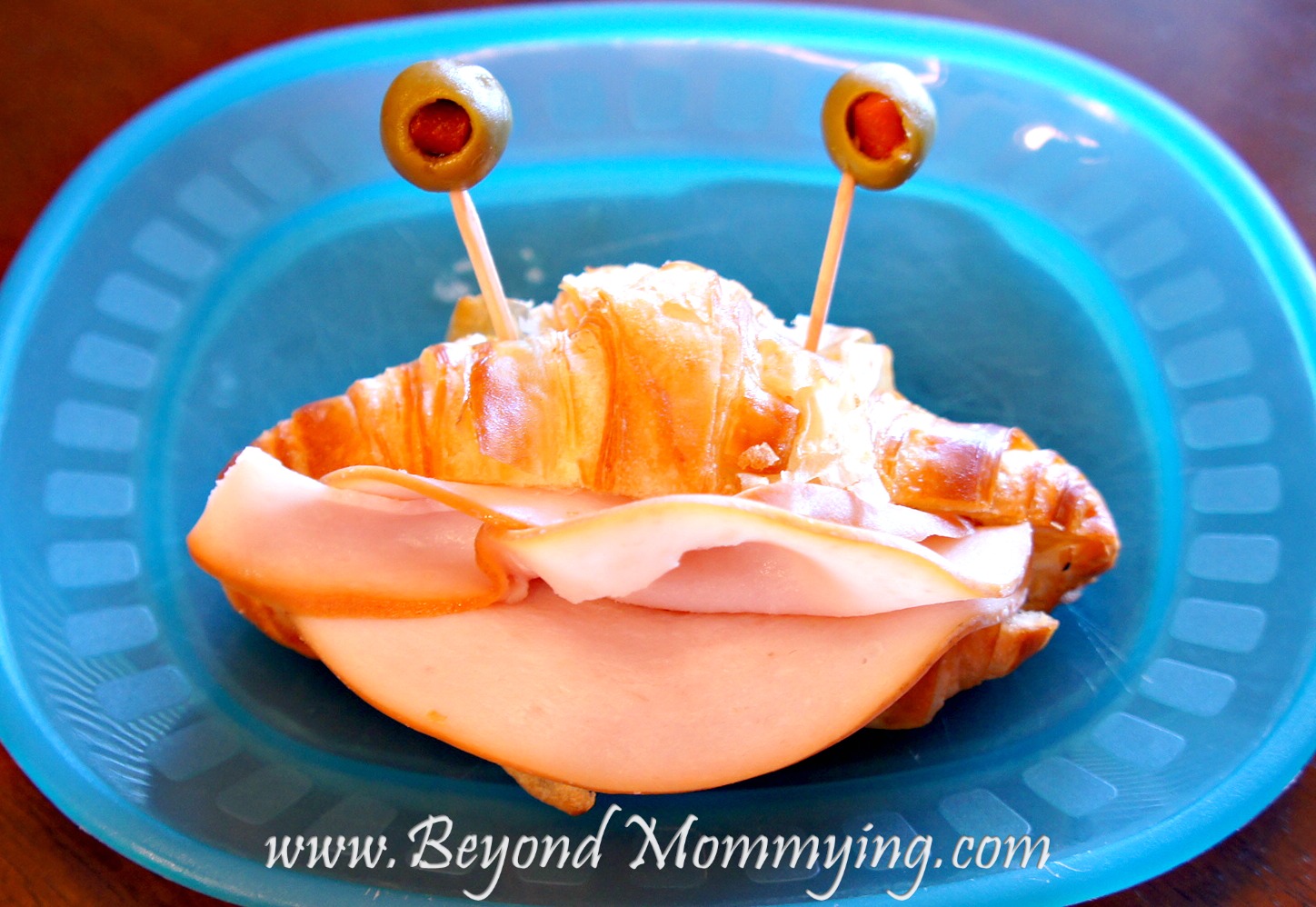 Octodogs
Cut hot dogs lengthwise about halfway up to create 6 or 8 tentacles then put in boiling water to warm up (this causes the tentacles to curl up).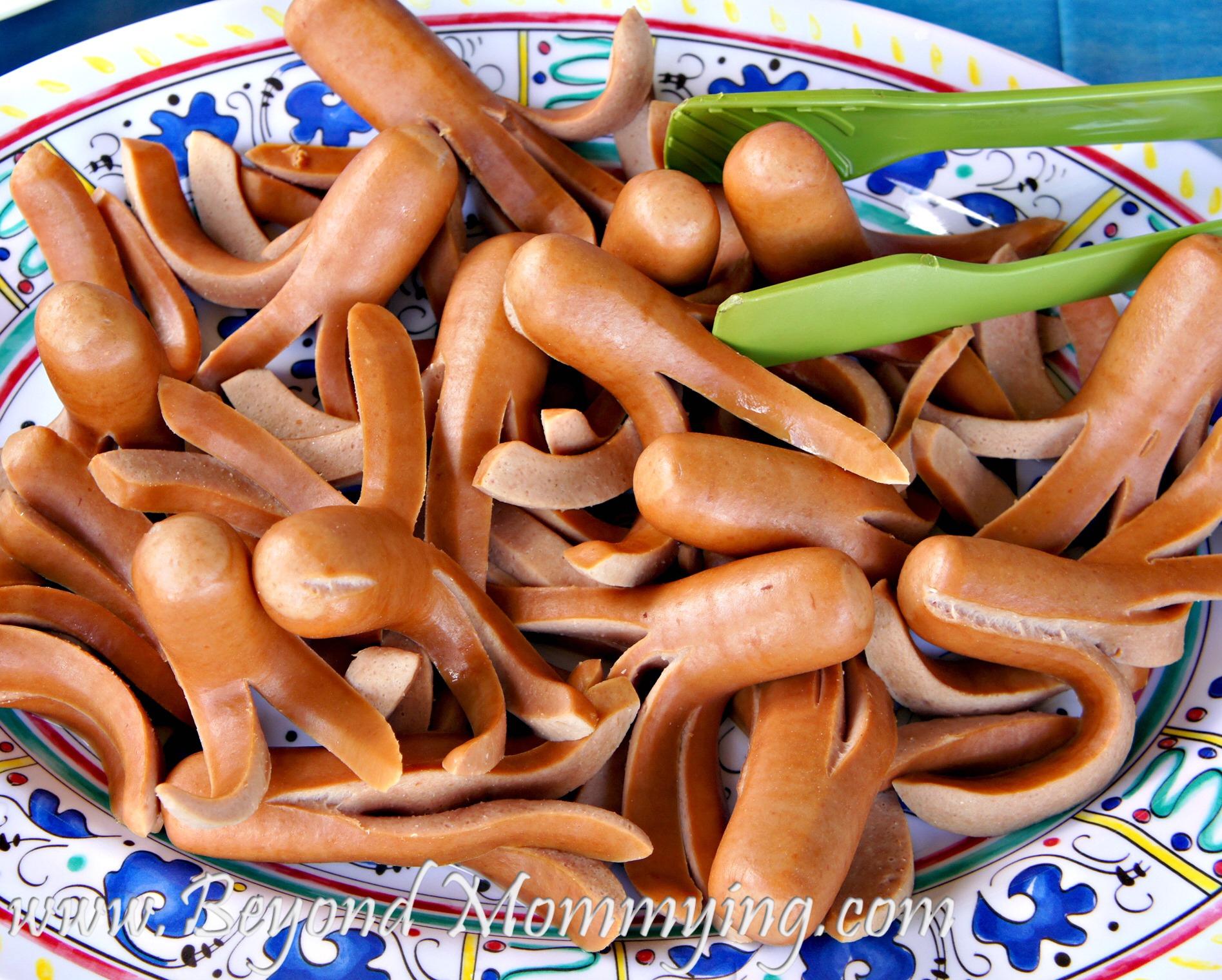 Jell-o Mini Fish Bowls
Make blue jell-o in mini cups and place a swedish fish style candy in the bottom of each.  I also crushed up Nila wafer cookies in the blender and used it underneath to look like sand (you could also use graham crackers).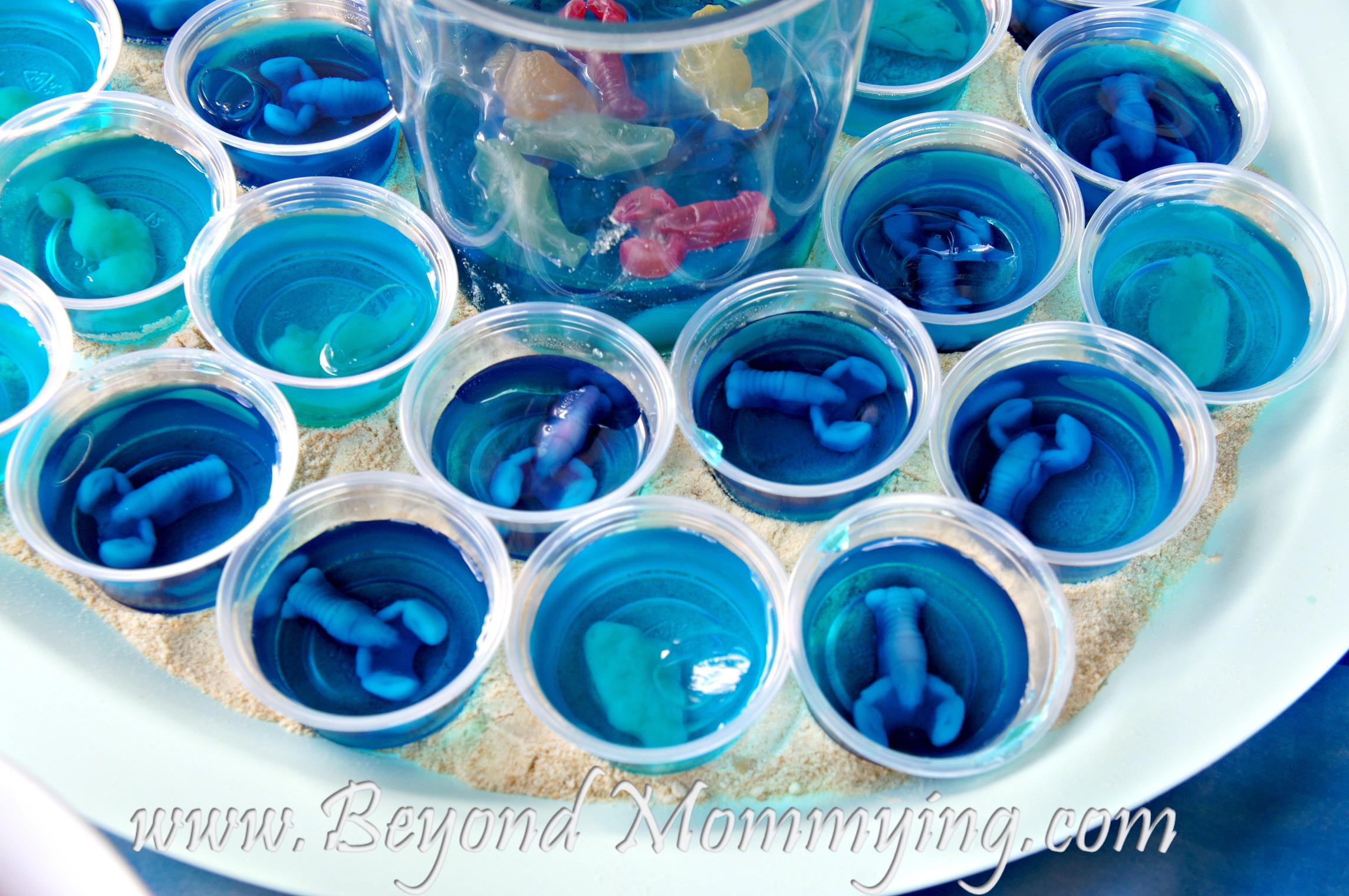 Sea Cucumber Salad
This was more for the adults.  I wanted it to look like seaweed salad like you'd get with sushi so I used a cheese grater to thinly slice a cucumber, drained then mixed with finely chopped red onion and added salad vinegar and a savory spice mix.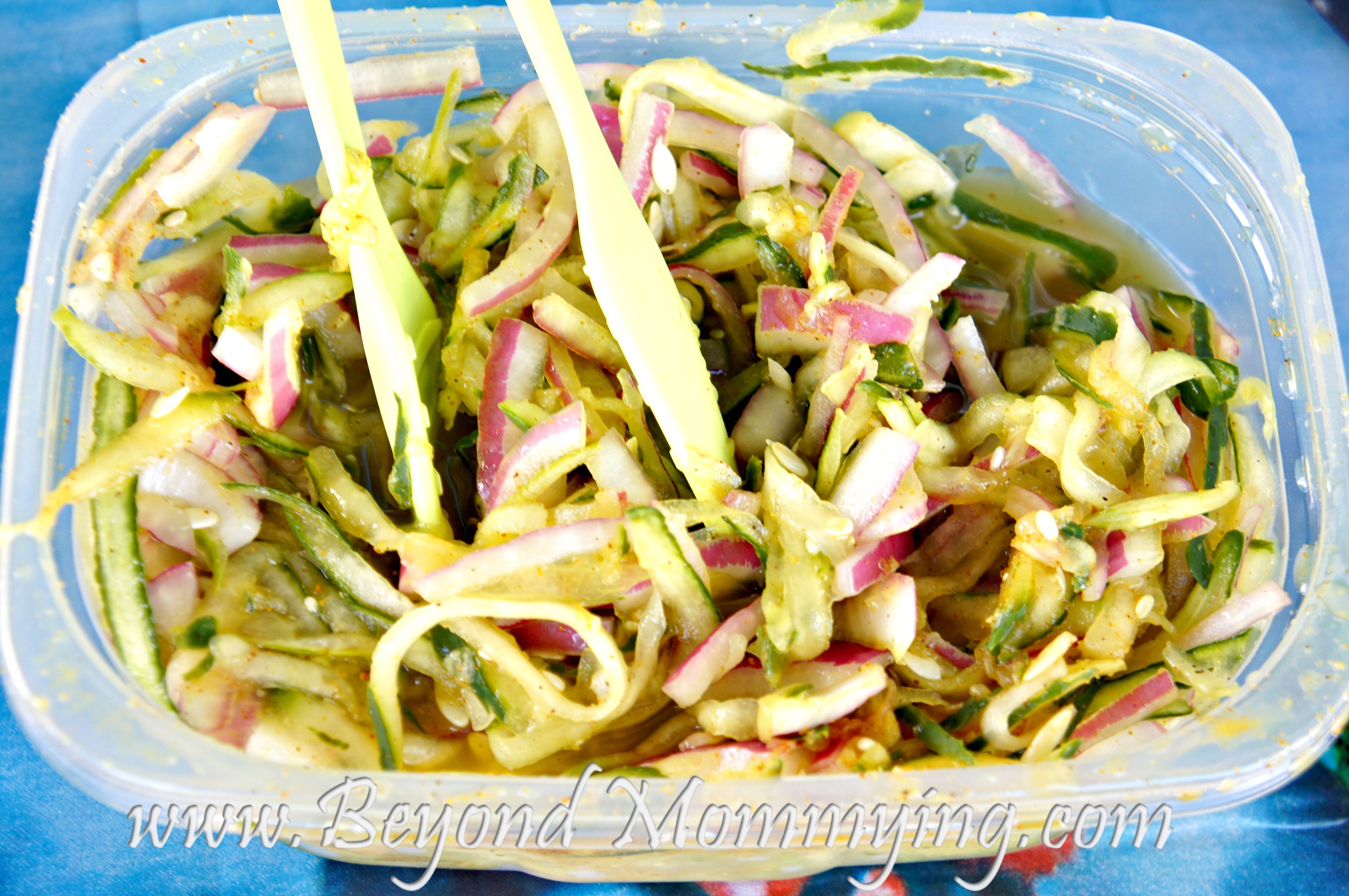 This is a long-time family favorite.  Get the recipe here.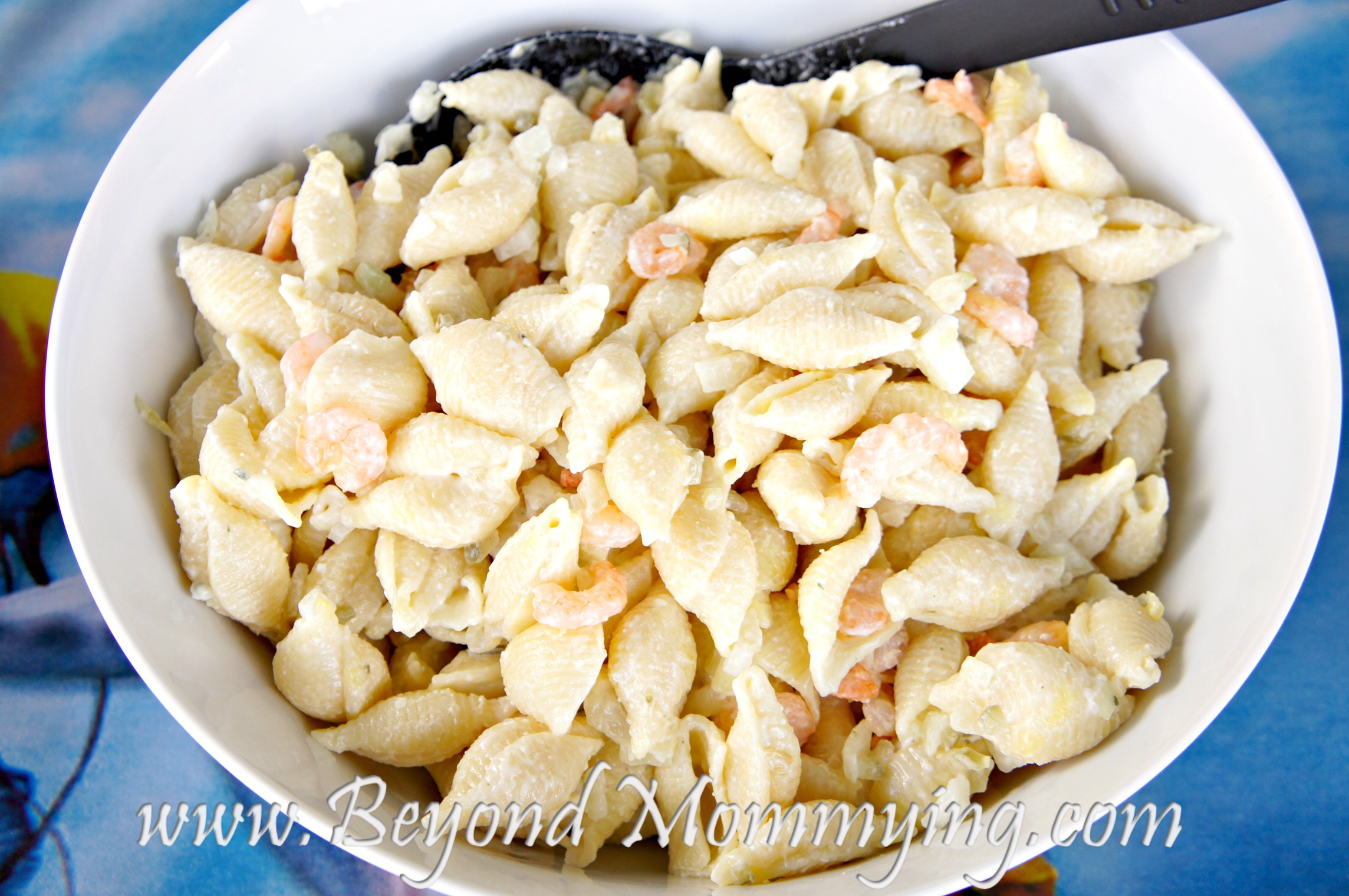 Watermelon Sea and "C" Shapes
Thinly slice a watermelon and use cookie cutters to cut the shapes (we did fish, "C"s and "3"s)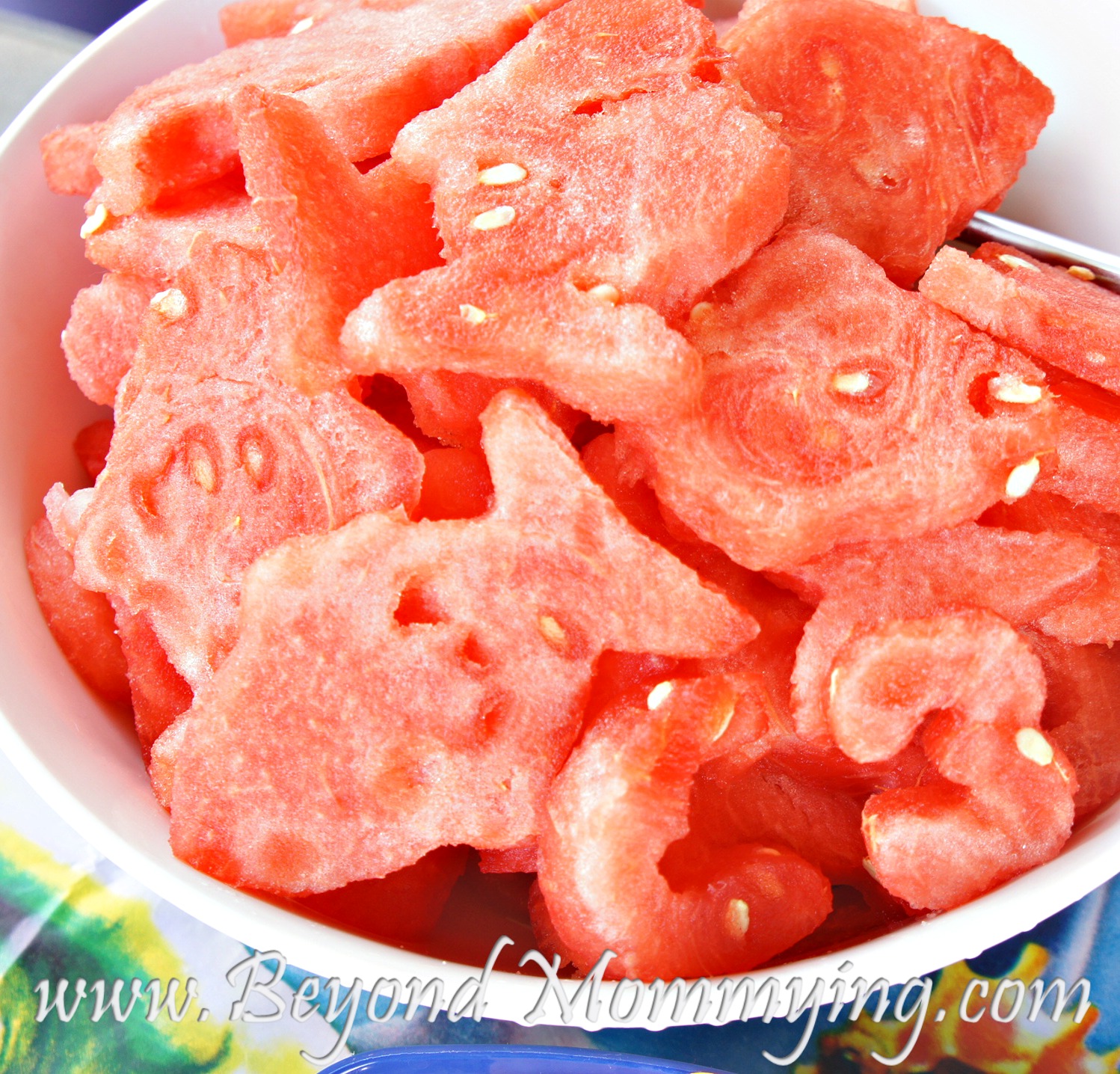 Pretzel Goldfish
We had to go for the pretzel version due to Doodle's dairy sensitivity but for kids without dairy concerns, you could do a mix of all the flavors and colors.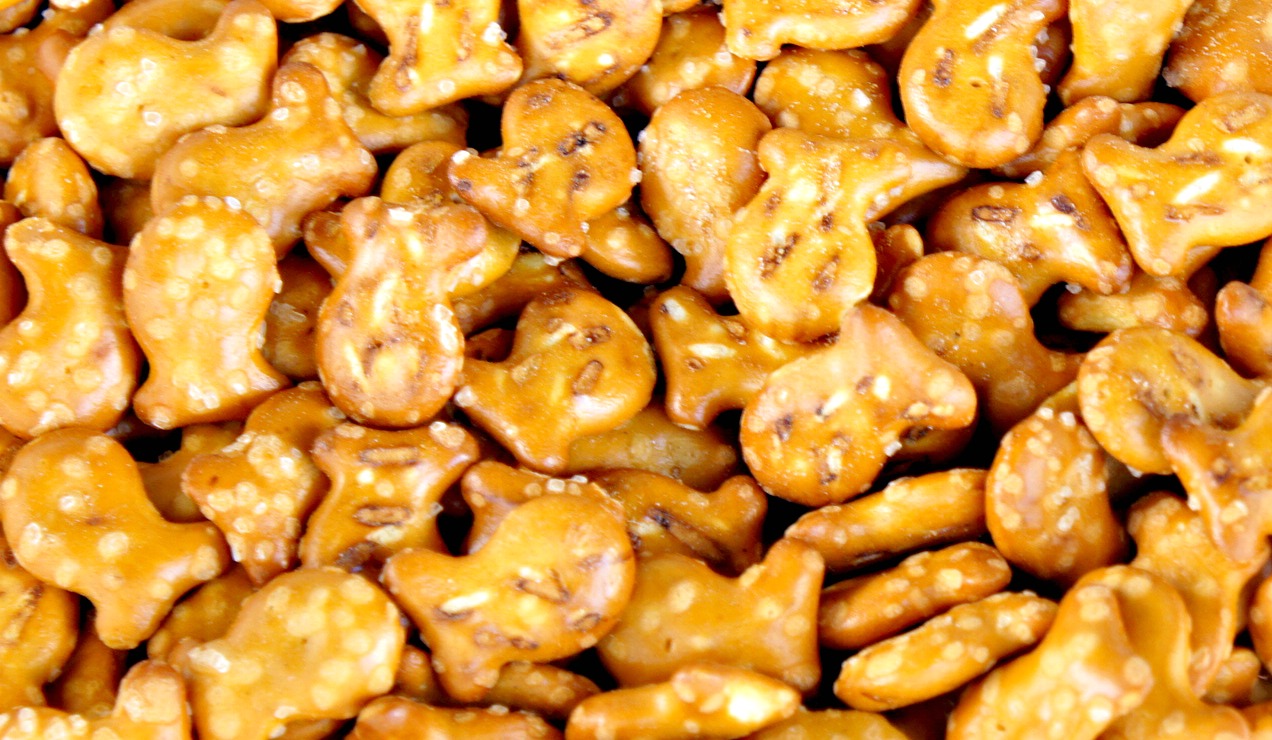 And of course, there was cake!  We had the blue fish cake which I wanted to save to use again on his real birthday with all the grandparents so made cupcakes for the kids to have at the party.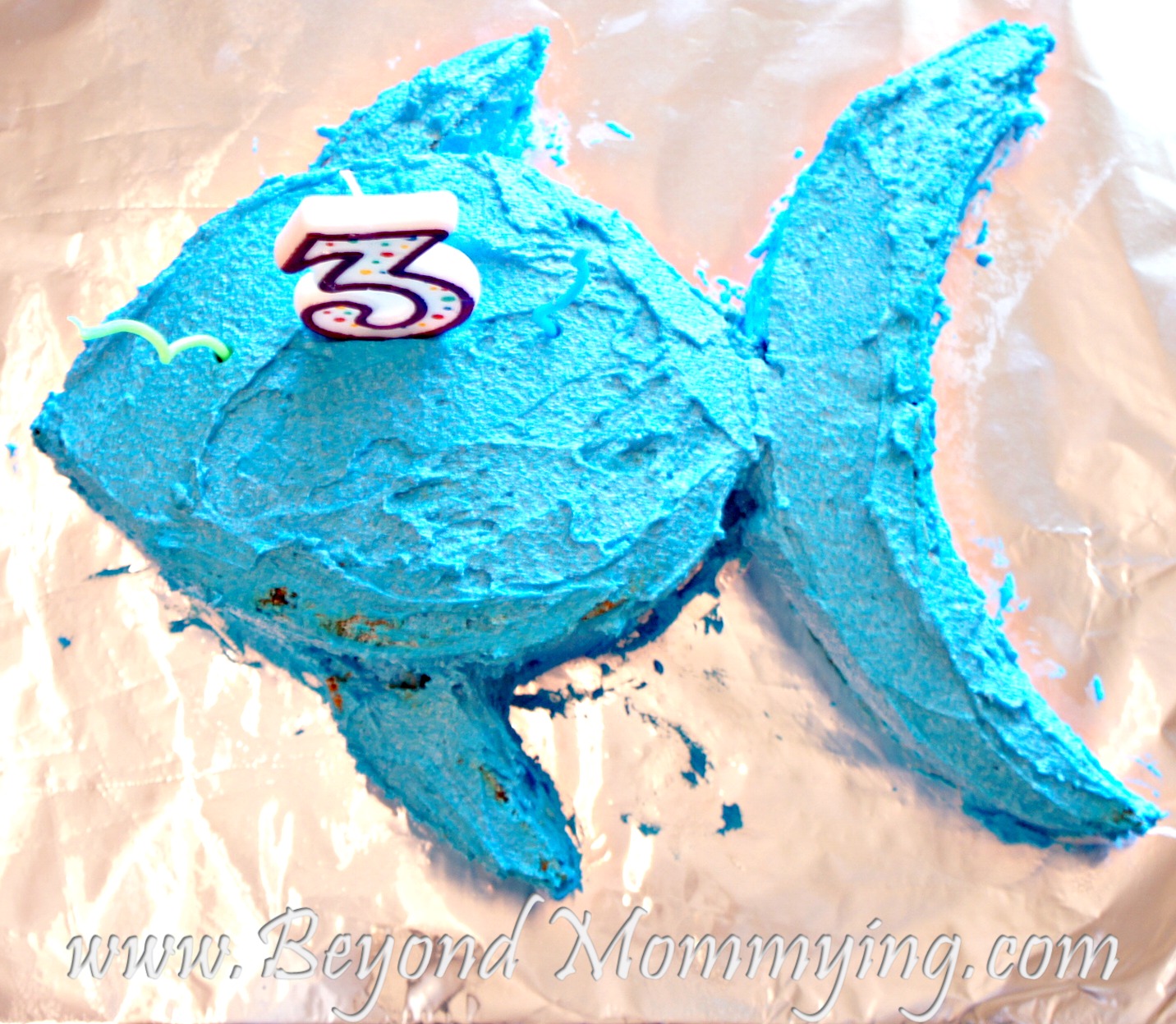 I used a basic white cake mix and added freeze dried blueberries which I popped/crushed to make it almost like a blueberry chip cake. I also made a non-dairy frosting using vegetable shortening which came out really fluffy and the color didn't mix in fully so I think it looked a lot like foamy water on the cupcakes! I topped with a jelly sea creature candy and some large sixlets that look like sea pearls (and of course I ran out of blue frosting so threw some pink I had in my freezer on top of the extra cupcakes).