I remember doing plastic canvas crafts regularly from a very young age. It started as flat coasters with basic colors then progressed to intricate patterns and pictures and morphed into 3-D creations like a little jewelry box I made for my mommy one Mother's Day and tissue box holders for my Gran'ma.
Note: This post contains affiliate links and images meaning if you click any product link and make a purchase, Beyond Mommying may receive a small commission which is used for the upkeep of the website; however, it will not affect your purchasing experience in any way. Read more about our use of affiliate links.
What's so great about plastic canvas is that it can be adapted for kids of all ages, promotes fine motor development and is great for an introduction to sewing. But unlike traditional sewing or even cross-stitch, plastic canvas is much easier for little hands to handle.
I started my girls with plastic canvas crafts years ago with just wrapping shapes with yarn for holiday decorations.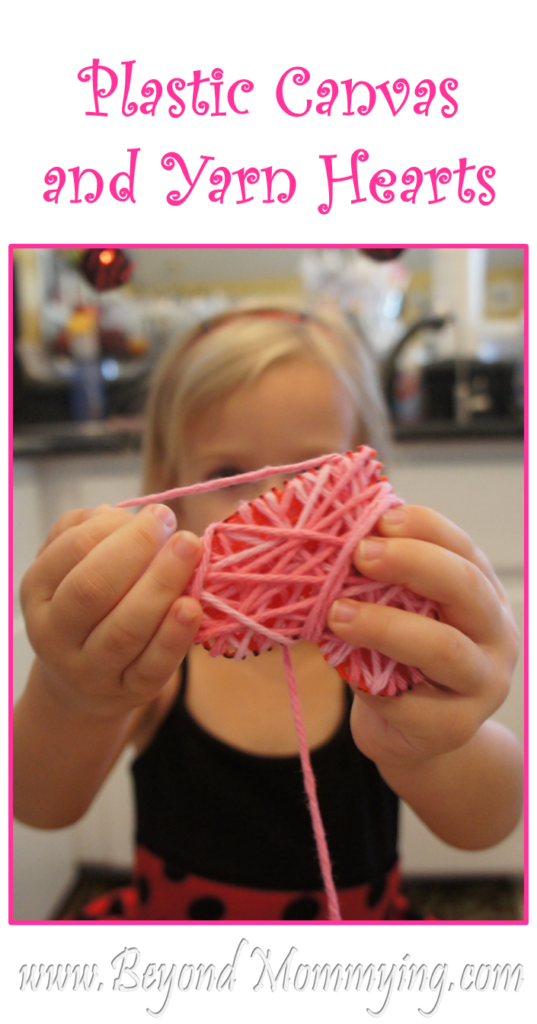 And recently they've begun their own flat plastic canvas crafts with kits they've received as gifts like these awesome plastic canvas kits for kids (affiliate links):

Not only are plastic canvas crafts easier and quicker than other similar crafts, they only require a few simple items, too (affiliate links): plastic canvas
, yarn
, blunt tipped needle
.
Plastic canvas can be used to create so many different things from small coasters to larger things like pictures or messaged wall-hangings or even boxes and toys.
And you can fill in the entire plastic canvas with yarn or used colored canvas and only decorate it. Plastic Canvas really is a do-it-all craft!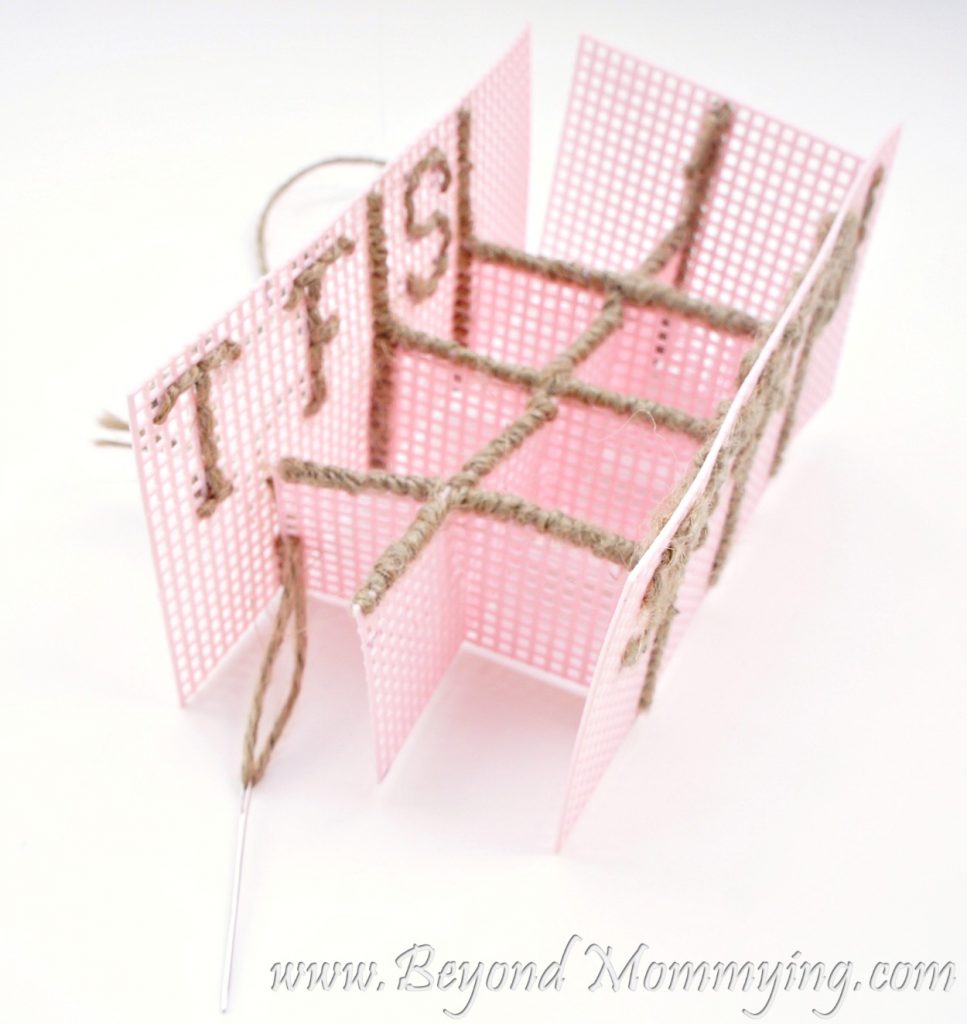 My most recent plastic canvas craft solved a day-to-day problem I was having (stay tuned, more on that tomorrow!) so I created patterns for Plastic canvas letters for overlaying or on colored canvas.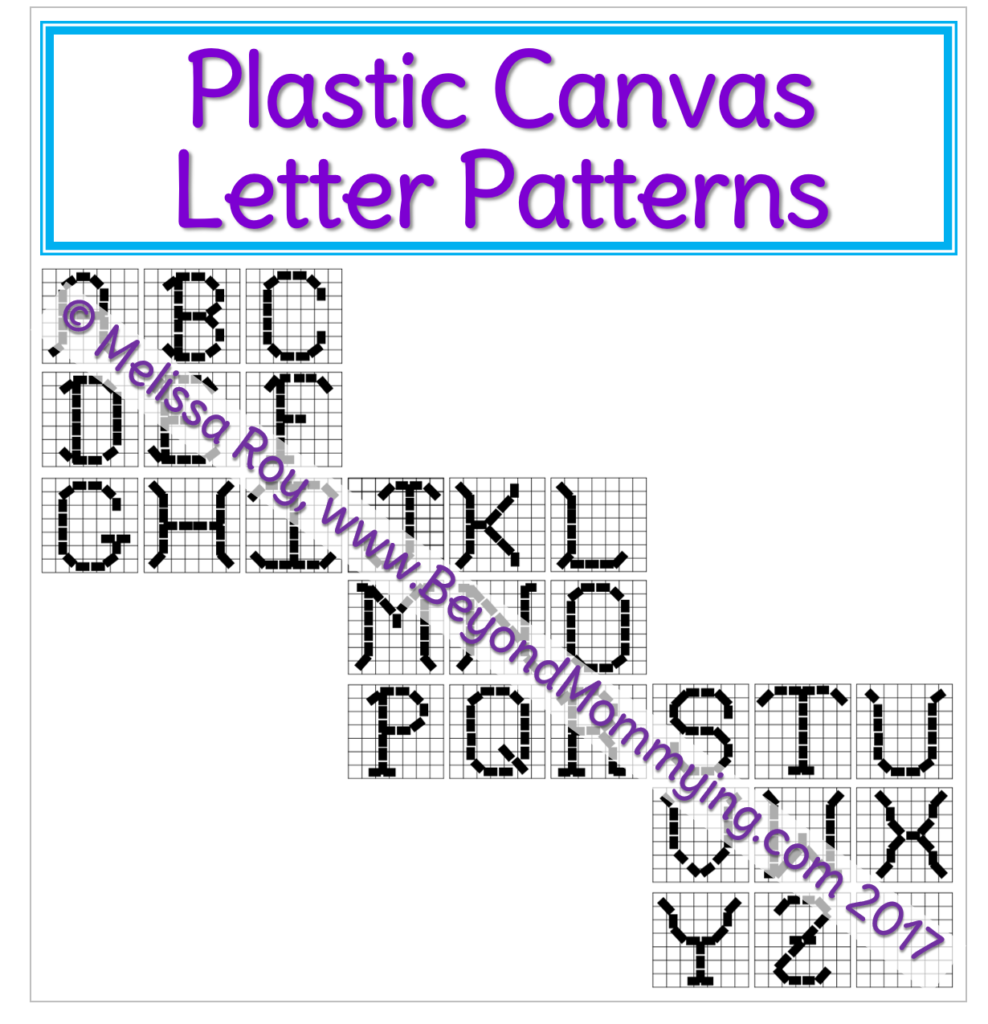 Pin it and download the plastic canvas letter patterns for free here:
(Read our Privacy Policy and how Beyond Mommying uses your e-mail address, I promise your e-mail will never be shared!)
Please provide your name and email address for your free download.