During our time in Dublin, we took the opportunity to travel to Northern Ireland and few times. Our first trip was a quick weekend mostly to get some needed baby items that were harder to find or much more expensive in the Republic. Our second trip was purely for sight-seeing a few months before we moved back to Florida.
Here are the basics of traveling to Belfast with kids:
Getting Around
We always rented a car in Dublin to drive up to Belfast. While we did some walking around the downtown city centre area, pretty much everything we wanted to see and do was easiest to get to by car. Belfast is a unique city with a lot of history so we also enjoyed having the car and being able to drive through different areas and neighborhoods.
Kid Accessibility
The city centre of Belfast is easy enough to get around with kids in buggies/strollers though we opted to carry or have the girls walk most places we visited and parking was always close enough to not need a buggy.
Preparing for a trip to Belfast with Kids:
I'm big on planning our trips ahead of time because traveling with kids makes things just a little bit more complicated as they aren't always very patient when you don't have a plan so I always did a lot of research and planning before our trips. Check out my tips and advice for:
What to see and do in Belfast with Kids:
We spent, in total, three days exploring Belfast with kids and went to the following places:
Belfast Castle
Belfast Castle is situated above the city in Cave Hill Park which offers a grand playground, biking and hiking trails, and the famous rock, Napoleon's Nose, which is said to have been the inspiration for Gulliver's Travels. We spent our visit exploring the castle grounds where there are cat statues, murals and topiaries throughout.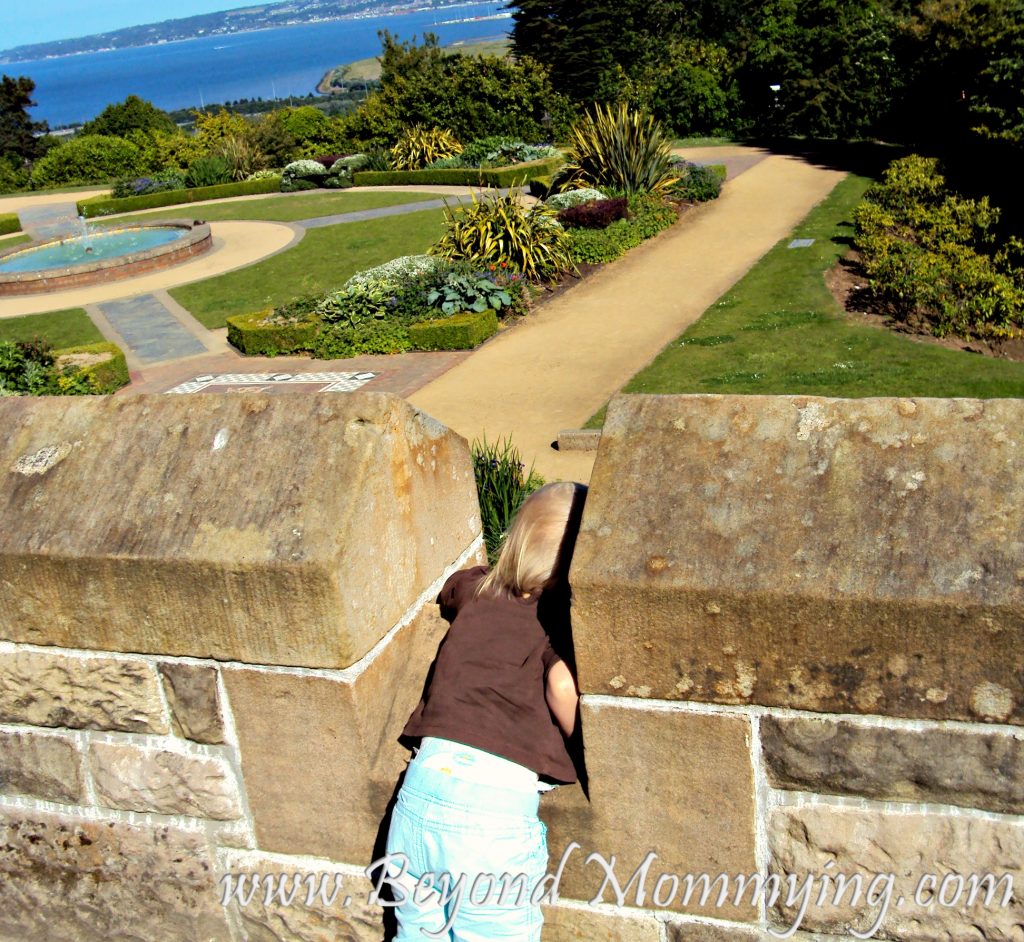 Giant's Causeway
No visit to Northern Ireland would be complete without a drive out to Giant's Causeway. The naturally occurring black basalt columns are fascinating and the view over the sea is breathtaking. There's different walking paths to explore that take you to some of the natural stone structures like the Giant's Boot and Wishing Chair but adventurous visitors can also climb on the columns or take a stroll over the Carrick-a-Rede rope bridge.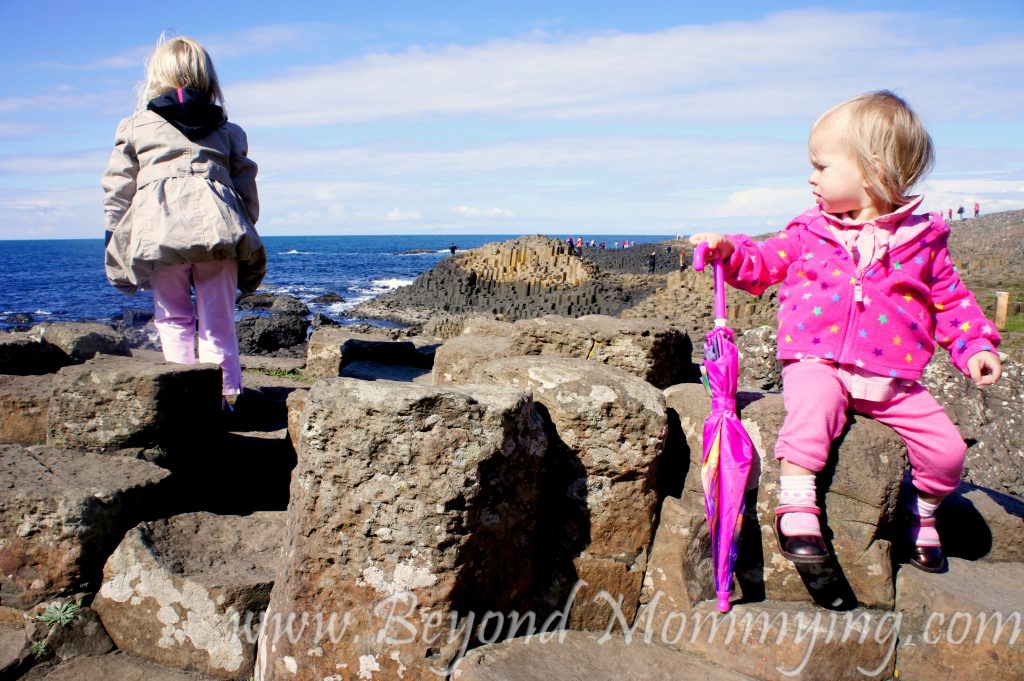 Titanic Belfast
The Titanic experience, which opened just prior to our visit in 2012, is one of my most favorite museums we did anywhere in Europe. The museum features historical information and artifacts as well as amazing interactive exhibits that we enjoyed as much as our girls who were young at the time (just shy of their 4th and 2nd birthdays). This is definitely on my "must see" list if we are able to visit Northern Ireland again in the future!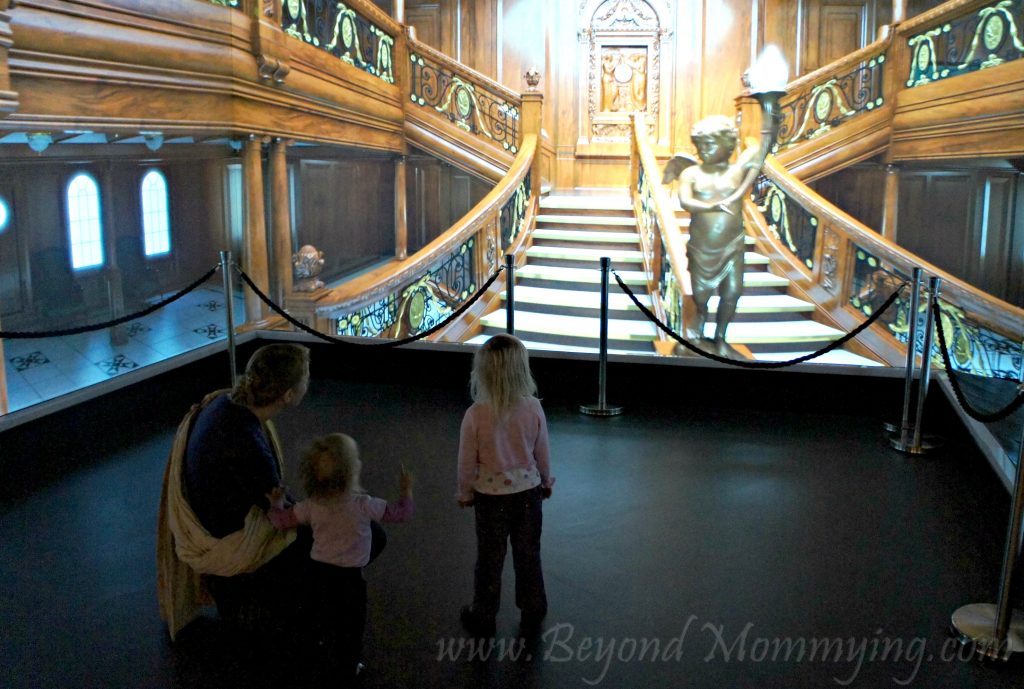 St. George's Market
St. George's Market is a Victorian covered market in the city centre of Belfast, open Friday-Sunday. It features different local vendors depending on the day from crafts, antiques, books and clothing to fresh foods and fish. The building is beautiful and we really enjoyed poking around the market during our visit to Belfast.
Other things to see and do in Belfast with kids:
Botanic Gardens
Ulster Museum
Belfast Zoo
W5 Science Museum
Carrickfergus Castle
Ulster Folk and Transport Museum