We like basic dinners, things that are easy to throw together quickly. But that doesn't mean we like to eat boring or plain things and we also like to mix it up sometimes and try new things.
We love hamburgers, and how easy and delicious they are but how could we change it up a little? Toppings!
And when we started talking about all the different topping options we realized we wanted all of them. So the solution was easy: make a mini burger bar.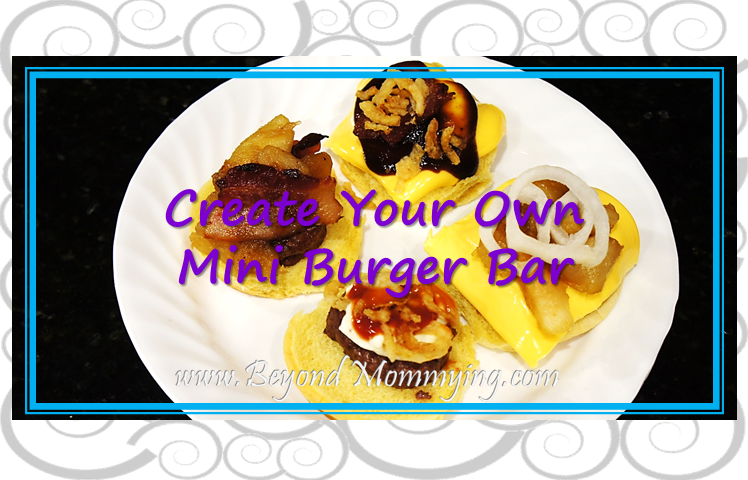 Having mini burgers allows us to try different flavor combinations and get creative with the choices. It gives us the chance to try lots of different things and if we happen to create something we don't like, it's just a few bites! (luckily that didn't happen with our mini burger bar, though!)
Hubby grilled up mini burgers and I collected the ingredients for our burger bar with loads of condiment and topping choices to mix and match.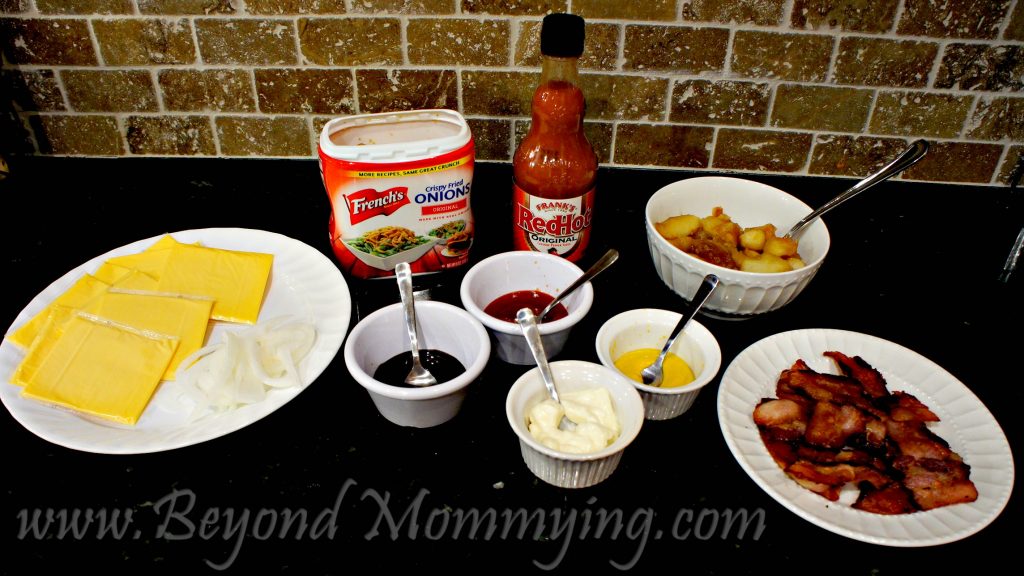 Burger Bar condiment ideas:
Frank's RedHot Sauce
Ketchup
Mayonnaise
Barbecue Sauce
Mustard
Burger Bar topping ideas:
French's Crispy Fried Onions
Bacon
Cheese
Caramelized apples
Chopped Onion
Burger Bar combination ideas:
Cheese+French's Crispy Onions+Frank's RedHot Sauce
Bacon+Barbecue Sauce+French's Crispy Fried Onions
Mayonnaise+Chopped onion+Frank's RedHot Sauce
Bacon+Caramelized apples+French's Crispy Fried Onions
Caramelized apples+Cheese+Chopped onions
Cheese+Mustard+Frank's RedHot Sauce
Other Burger Bar toppings could include:
Fried eggs
Jalapeno peppers
Pickles
Alfalfa sprouts
Avocado
Mushrooms
Thousand Island or Russian dressing
Pineapple
What burger toppings are your favorite and what flavor combinations would you like to try?