We may live in South Florida which means we don't get a lot of seasons.  But Fall is in the air (or in the stores, at least) and just because it's 90 degrees and stupidly humid outside doesn't mean we don't try to enjoy the season!  So when Sugarplum asked for grilled cheese for dinner, I thought "why not, sounds like a great fall food to me!" and I decided to do a "fancy" version (it was dinner, after all!)
What I came up with was an Apple Bacon Grilled Cheese and it was super yummy!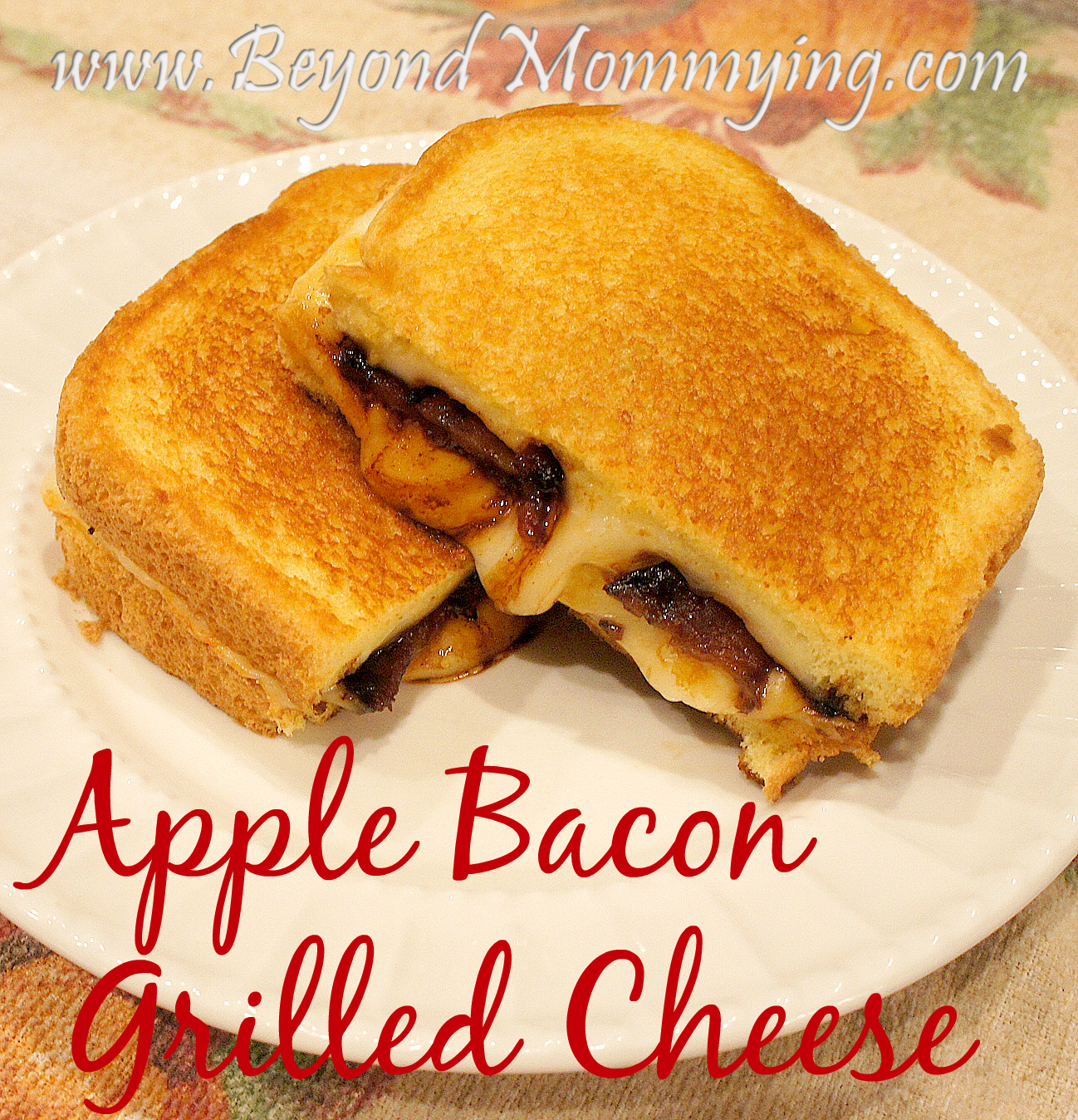 Ingredients (for 1 sandwich):
2 slices bread of your choice
butter
3 slices muenster cheese (or swiss, gruyere or cheddar if you prefer)
one small apple, peeled and thinly sliced
2 slices bacon
apple cider
Heat enough apple cider to cover the bottom of a small frying pan.
Cut bacon in half and put in apple cider, bring to low boil.  Watch carefully and reduce heat when cider begins to caramelize, flip bacon when first side is cooked through.
Heat another small frying pan or griddle.  Butter outsides of bread and place first piece butter side down in second pan.
Layer ingredients: cheese, bacon, cheese, apples, cheese, 2nd bread.
Carefully flip sandwich over when first side is golden brown and cover.
Remove from heat when 2nd side is golden brown and cheese is melty delicious.
Pair your apple bacon grilled cheese with a season soup (I went with a Harvest Squash and Red Pepper, out of a can) and a nice pumpkin or Oktoberfest beer if you'd like!