This morning my little "lovebug" and I hosted a small gathering of friends to make Valentine's Day crafts.  We also spent a good part of the weekend making Valentine's inspired snacks.  I took on a heart-shaped theme for our treats (shocker!) and I also tried to go with healthy but still tasty treats.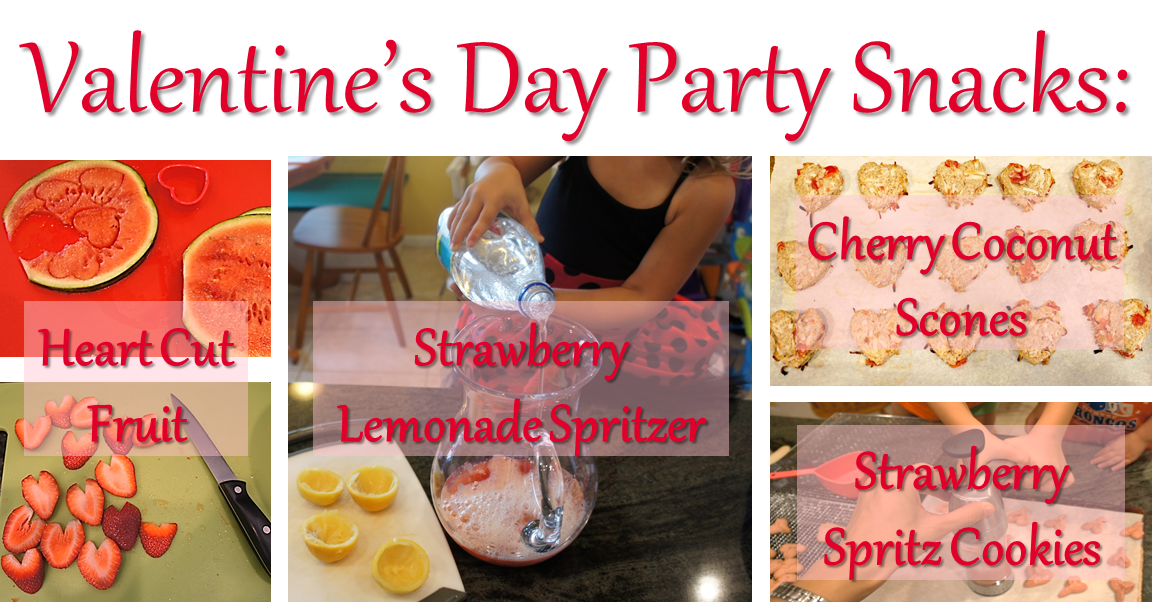 The first treat we made were Spritz Cookies.  I've had a cookie press for years and have hardly ever used it so though it was a great opportunity since I have a heart shaped plate.  I found a recipe that called for pumpkin puree and substituted strawberry puree instead and also omitted the spices and cut down the sugar to come up with this recipe (roughly, I'm not a strict measurer!) and the girls really loved helping me with the cookie press!
1 cup brown sugar
1 cup butter, softened
1 cup straweberry puree
1 egg
3 1/2 cups all-purpose flour
1 teaspoon baking powder
1/4 teaspoon salt
One of the things I really miss from Ireland is the scones so once in awhile I make them at home.  The recipe I use (in Craic in the Kitchen, published by the American Women's Club of Dublin) calls for sultanas (golden raisins) but I'm not a big raisin fan so I make mine cherry coconut and used whole wheat flour this time.  Sugarplum helped me measure out all the ingredients, mix up the dough and cut the scones into baby hearts.
1/2 lb whole wheat flour
1/2 tsp salt
1 1/1 tsp baking powder
2 oz butter
1/2 cup milk
Cherries, chopped
Dried coconut
I also made watermelon hearts and strawberry hearts.  For the watermelon I sliced it pretty thin and then used a cookie cutter to cut hearts.  For the strawberries, I cut the stem out in a 'V' shape then sliced the sides off (which I pureed for the spritz cookies) and cut the remaining part into 2 pieces–not perfect hearts, but still delicious!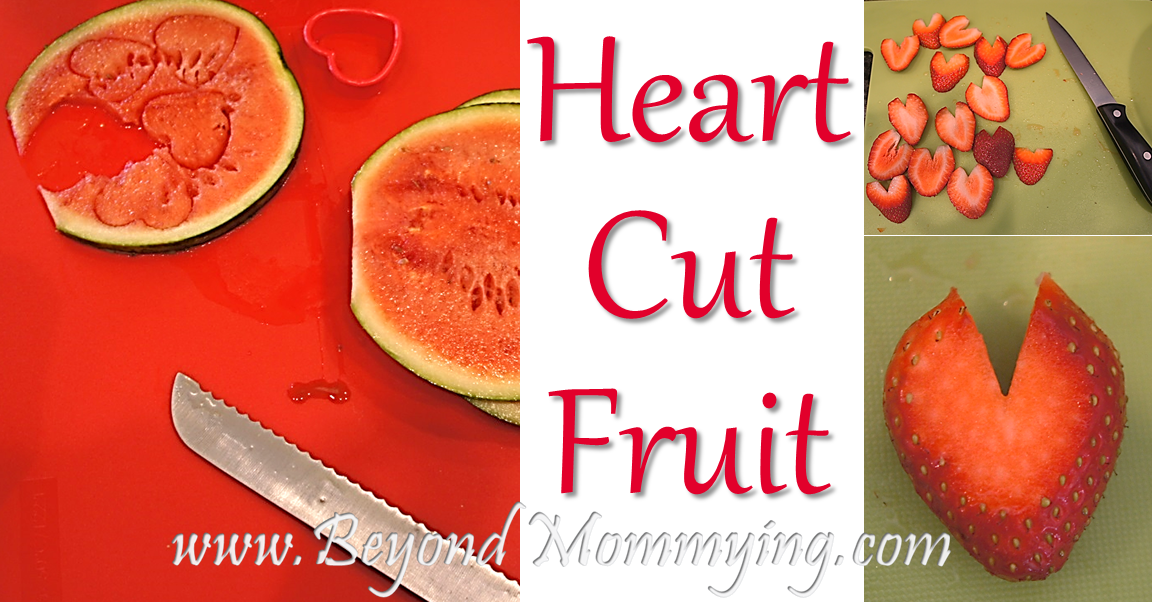 Our beverage was a simple Strawberry Lemonde Spritzer, a mix of sparkling water, strawberry puree and fresh squeezed lemon juice.