I technically don't have any experience actually being an aunt. But I lived my entire life with two amazing aunts of my own. And my sister has been a better aunt to my kids than I could have ever imagined. So, while my actually being an aunt is nada, I've had plenty of good role models and experiences to have some idea of what being an awesome aunt is all about.
And it's a good thing because my auntie status is about to change (remember when I mentioned there's a bigger why for driving my kids across the country?): in a few short weeks my sister is welcoming her first little baby bundle and I'm finally going to be an aunt! There is no doubt that I am Aunt Excited to the max.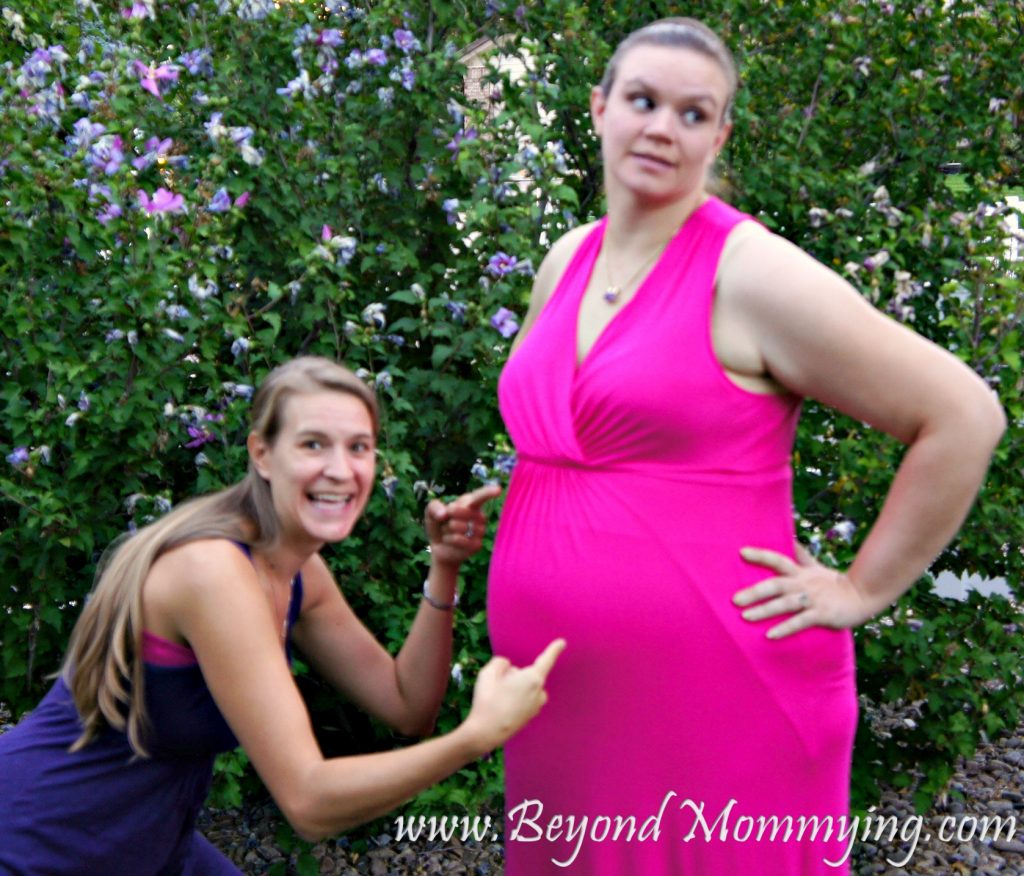 And I have some really big boots to fill, like size 12, wide calf boots (did I mention my sister is an amazing aunt?!) But I'm ready for it. Because while my baby-having days are done, I can't wait to be an aunt!
Because these are the best parts about being an aunt:
Another little person to love
There will never be enough love in this world. Having another person to care for, show love to and have in your life is the ultimate perk of being an aunt.
You get to spoil them rotten
I'm not talking about doing all the things you would never do for your own kids and then send them home for their parents to deal with. I'm talking about splurging on them because they're not your kids. It means you can buy your niece the cutest little shoes you've ever seen, even if they're not on clearance. Or you can buy your nephew that truck he wants so badly even though he has a thousand. Being an aunt means you don't always have to be practical because it's a special thing that you don't get to do all the time.
You get to make or fix your mistakes
There are only two ways to come into being an aunt: either you already have kids or you don't. If you do, being an aunt means you can learn from the mistakes you made with your own kids and be better with your niece/nephew. And if you're not yet a mommy, then being an aunt gives you the opportunity to practice your mothering skills for if you have kids in the future. (On a personal note, I feel my sister's kid(s) are getting the better end of this deal all around!)
You have the opportunity to form a true friendship
I want my kids to be friendly with me and to be able to talk to me about anything and to love hanging out with me but I will always be their mommy and that means there will always be a level of respect I expect from them that surpasses most. But I also know there will be times that they aren't comfortable coming to me first, and if they feel comfortable going to my sister instead, I'll be delighted. Aunts get the chance to be a confidant, companion and non-biased, non-judgmental, neutral source of support that still stays within the safe confines of family.
You get to do it all, without doing it all!
My baby having days are done. And it's sad at times to think about never again carrying a baby in my body, nuzzling a baby to my breast and snuggling with a brand new baby of my own. But those newborn snuggles aren't going anywhere with nieces and/or nephews in my future. Except as an aunt, I get to just enjoy those baby snuggles without all the stress that comes with a newborn baby (though I do plan to be a hands-on aunt whenever and wherever possible!)
What are you favorite parts of being an aunt? Any advice for a newbie aunt?