When we moved to Ireland, one of the big culinary surprises to me was the way they prepare soups. I love a nice, warm bowl of soup on a cool winter day (and every day in Ireland is on the cooler side, whether winter or summer!) but I was surprised when the first time I ordered a vegetable soup, it came out creamy, not a lump in sight!
I learned over time that traditional Irish soups are blended rather than the chunky soups I'd grown up with and over time, I learned to appreciate and even love the Irish soups (though I still frequented my favorite coffee chain that served soup with whole foods in it!)
One of our favorite soups we encountered during our time in Ireland, and still hubby's favorite, is Carrot and Coriander Soup. Coriander is a very popular herb in Ireland, though here in the US we generally know it as cilantro. The coriander spice we use in the US is actually the fruit (usually referred to as "seeds") which has been ground.
I decided to serve Carrot and Coriander Soup at our annual St. Patrick's Day party this year alongside my usual Shepherd's Pie, Irish Brown Bread and our favorite Banoffee Pie for desert and those who tried it gave me their resounding approval.
Carrot and Coriander soul is simple with only a few ingredients but packs a delicious punch.
Carrot and Coriander Soup Ingredients
1 pound of carrots, peeled
1 tablespoon vegetable oil
1 small onion, diced
1 small potato, chopped
6 cups chicks or vegetable broth
1 teaspoon ground coriander
1/2 bunch of fresh cilantro, chopped
How to make Carrot and Coriander Soup
Heat the oil and cook the onion until transparent.
Add the carrots, potato, broth and coriander.
Cook over medium-low heat until the carrots are falling apart.
 Add the fresh cilantro and blend until smooth.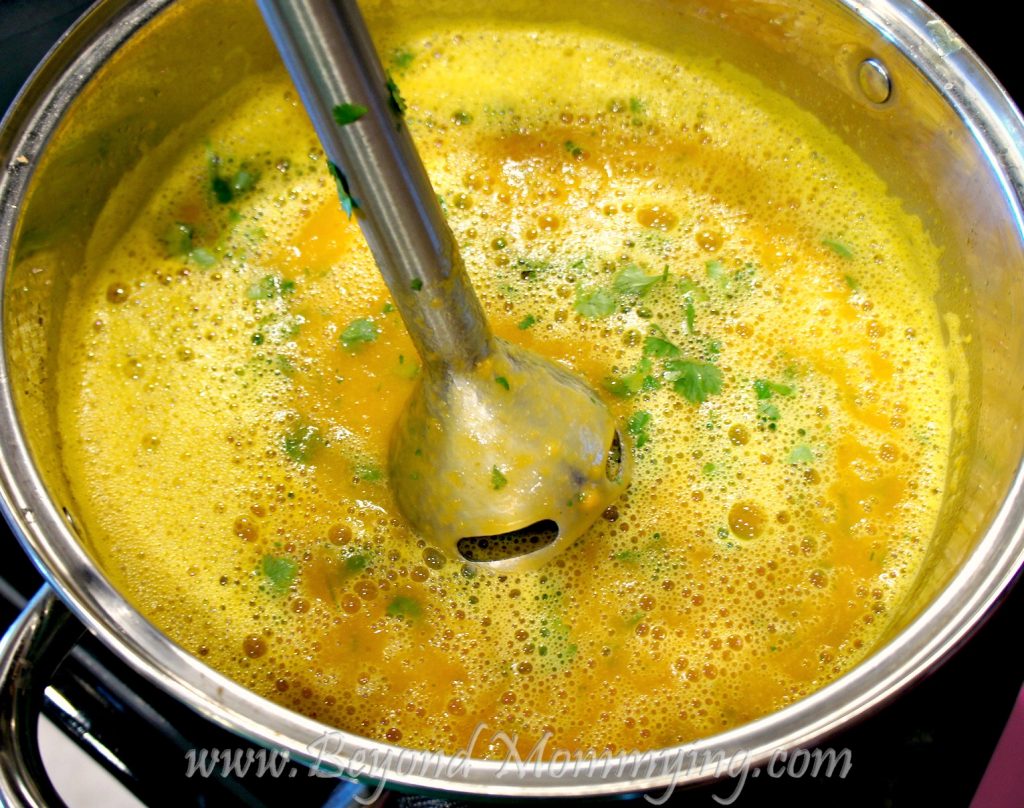 Serve with a sprig of cilantro or sprinkle of coriander if you'd like and a side of Irish Brown Bread (which, of course, must be served with real butter!)