When my eldest daughter, Honeybun, was almost three and my younger daughter, Sugarplum, was 7 1/2 months, we decided to take a trip to Oslo. Airfare from Dublin, where we were living at the time, was super cheap but hotels were not! It was St. Patrick's Day and hubby had an extra-long weekend to celebrate the holiday so we decided to spend only a few nights in Oslo then head to Amsterdam for the rest of the weekend.
Here are the basics of traveling to Amsterdam with kids:
Getting Around
Amsterdam is extremely easy to get around. We stayed at a boutique hotel near the art museums and were easily able to take a bus to/from the airport and there are also trains that run from the airport to the main train station. Once in the city, many places are within easy walking distance of each other or you can utilize the tram system which gets you anywhere you need to go.
Kid Accessibility
Amsterdam is very child friendly with large, wide sidewalks that are great for pushing a stroller/buggy and the trams and buses are also buggy friendly. The biggest problem I had with getting around with the kids was remembering to look for bikes before crossing the street as the bike lanes run along the side of all the streets and I wasn't used to watching for bikes all the time.
Eating in Amsterdam with kids
We never had a problem finding a nice place to eat with the kids. Our hotel included breakfast which made mornings easy and we often ate lunch outside on the canals. For dinner we tried different local places and never had a problem finding something our girls would eat.
Preparing for a trip to Amsterdam with Kids:
I'm big on planning our trips ahead of time because traveling with kids makes things just a little bit more complicated as they aren't always very patient when you don't have a plan so I always did a lot of research and planning before our trips. Check out my tips and advice for:
What to see and do in Amsterdam with Kids:
We arrived in Amsterdam late in the evening and spent three full days in the city before heading back to Dublin on the evening of the third day.
We filled our time in Amsterdam with kids as follows:
Day 1:
Bloemenmarkt
We started our visit with a stroll through the flower market. We admired all the lovely colors and bought some seeds and bulbs as gifts for family back home.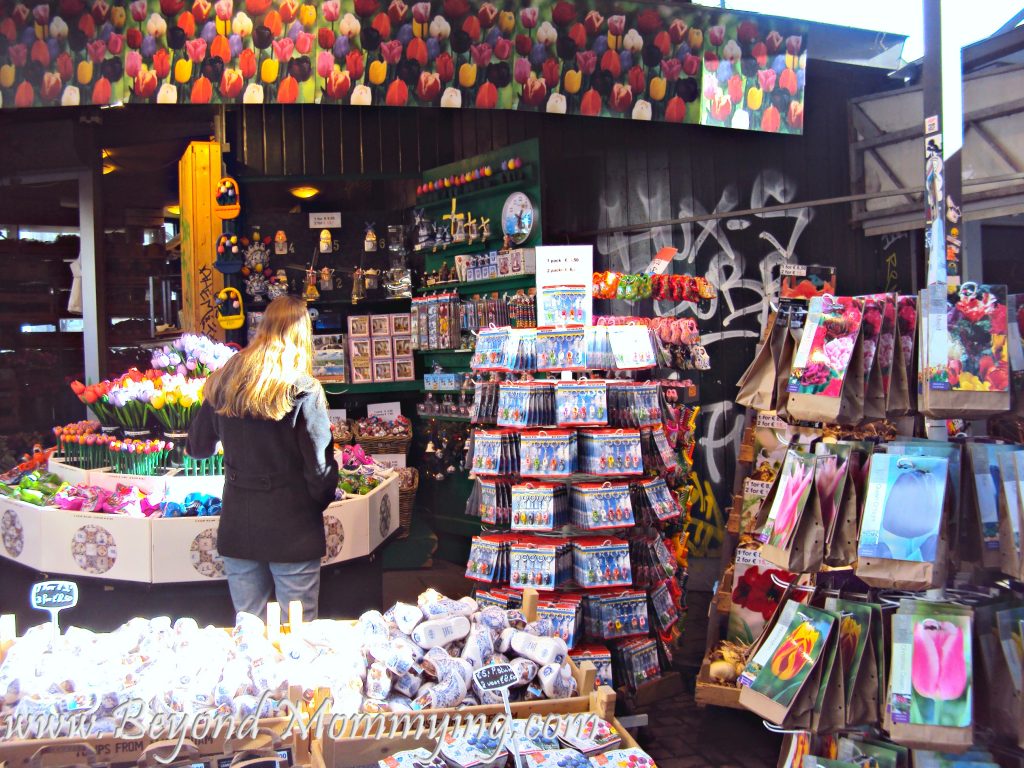 Rembrandt House Museum
Later the first morning, we headed to the Rembrandt House Museum. The House where Rembrandt lived and worked is now a well-kept museum with awesome audio guides that tell you about everything.

Royal Palace Amsterdam
After lunch we wandered through the Royal Palace. Honeybun loved exploring all the elaborate rooms and especially loved the giant inlaid maps on the floor.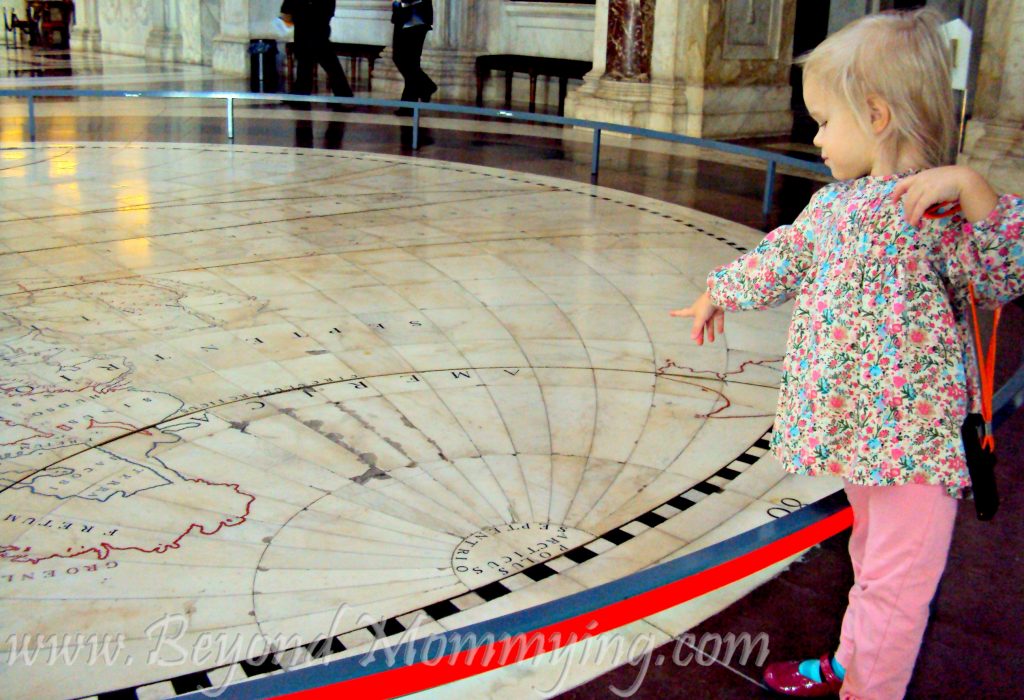 Heineken Experience
Maybe not on the list of many people traveling to Amsterdam with kids, one of our favorite stops was the Heineken Experience. We've been to several breweries (many with our kids) and the Heineken Experience is one of the best with large, open spaces where it was easy to see the tools used for beer brewing rather than everything being behind glass and squeezing into small areas with tons of other visitors. At the end of the visit, children are offered a free soft drink in lieu of beer and it was Honeybun's first orange soda experience (she was not a fan of the bubbles!)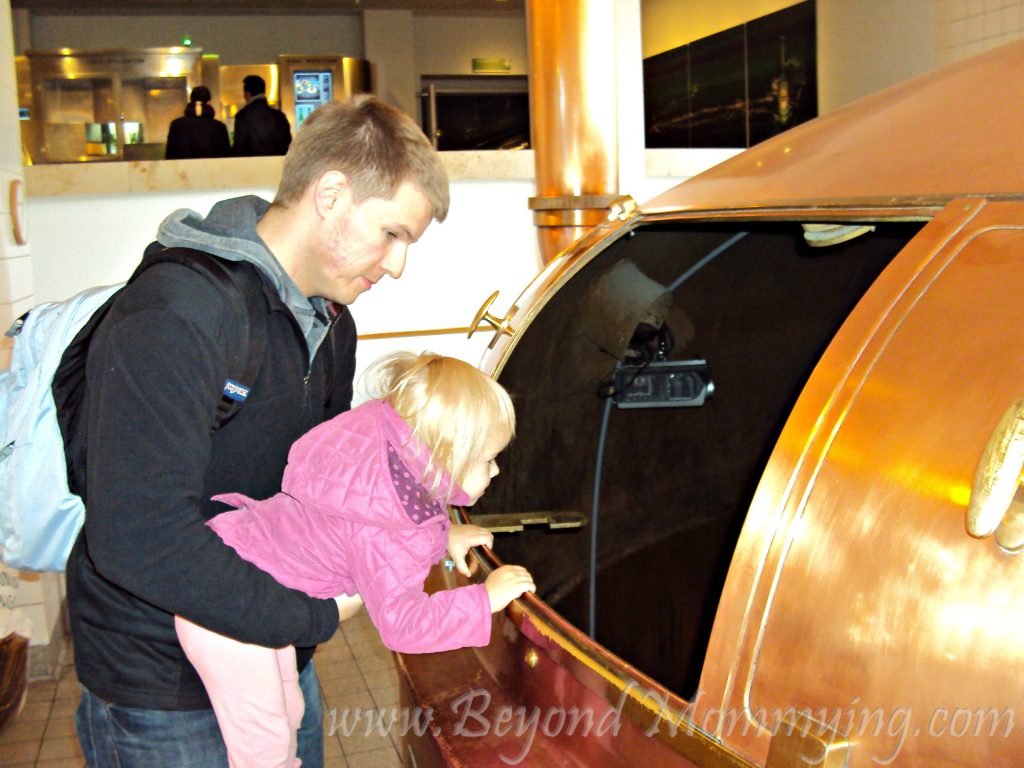 Day 2:
Van Gogh Museum
Our second day we started close to our hotel and visited the Van Gogh Museum. We aren't big art museum people but do try to visit the most important ones when traveling such as the Louvre in Paris and the Hermitage in St. Petersburg but I am a big Van Gogh fan so seeing his art from early works through his most famous up close was exciting. The museum also has activities geared specifically towards children which aim to help keep them engaged during the visit. (The nearby Rijksmuseum was closed for renovations during our visit in 2011 or we would have visited there as well).

Anne Frank Museum
After lunch the second day we headed to the Anne Frank Museum which is housed in the building where Anne Frank and her family hid during World War II and the Nazi occupation of Amsterdam. The visit was quite sobering and includes a portrait gallery of the family; Anne Frank's diary and other journals; and a walk through the actual spaces where the family hid which have been refurnished and show how the families lived in hiding. There are a lot of stairs so buggies are not allowed though our girls did excellent through the visit (they were too young to understand much of what it meant though we did truthfully answer the questions Honeybun had.)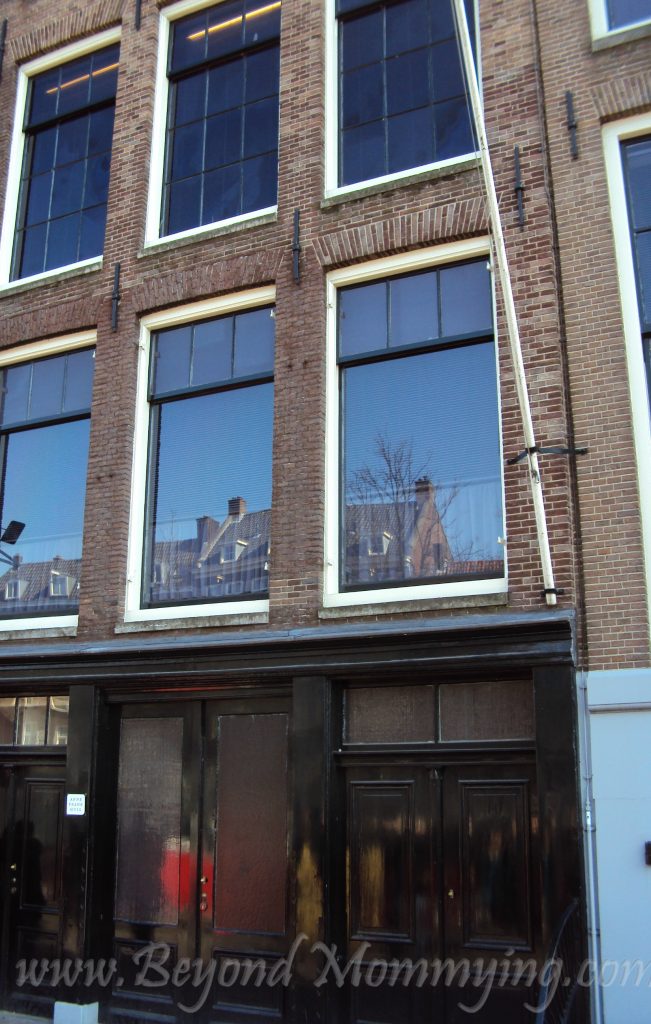 Day 3:
Artis Royal Zoo
Our last day in Amsterdam was a bit of a last-minute thing. I had planned other things to do but being a Monday, many of the museums I had originally had on my list were closed (such as the NEMO Science Museum) so instead we headed to the Artis Royal Zoo. I'm not a huge fan of visiting zoos when traveling because they're kind of all the same but I have to admit, I loved the Artis Royal Zoo. Originally a membership zoo, the buildings from the mid-1800s are what made our visit exciting for me but of course the girls loved seeing all the animals.