One of the very first recipes I ever cooked by myself growing up was Big Bird's Banana Bread. It was in one of The Sesame Street Treasury books we had and my sister and I loved reading the ingredients, measuring everything out and doing it all by ourselves.
It's a recipe I've continued to make through my years because it is soooo good! But then Doodle came along and now we have a problem: butter. The poor guy's tummy just can't handle it and over the past 3 years I've been working on reworking our favorite recipes to meet his special needs.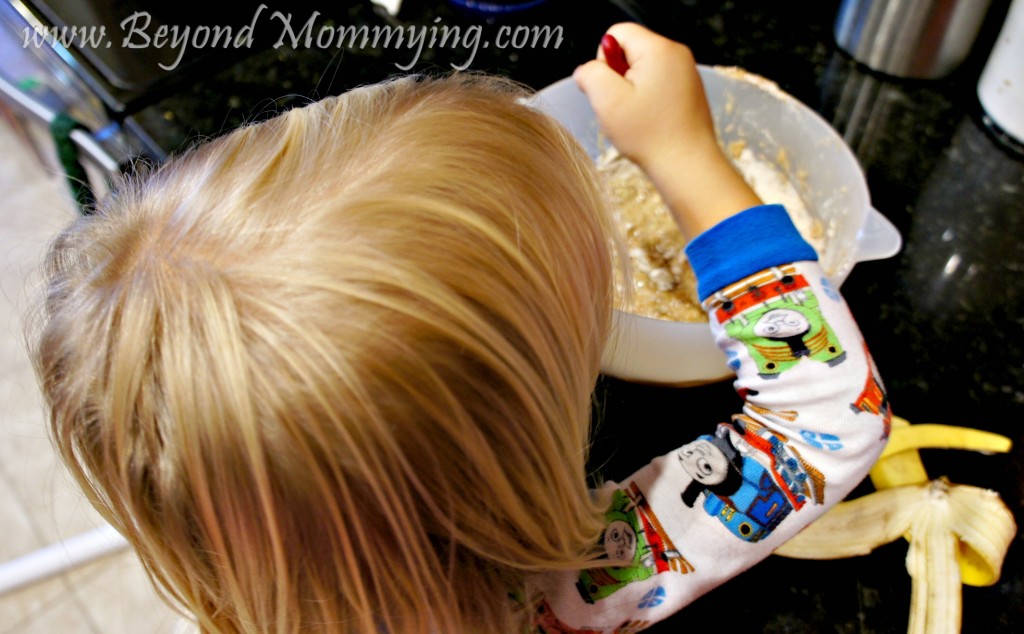 A lot of times I'll substitute coconut oil for butter in recipes and I've figured out that you only need about 2/3 to 3/4 of the butter amount since coconut oil doesn't have the solid fats like butter and using the full amount can leave things greasy. But even reducing the amounts in some baked goods hasn't helped and they still come out greasy and, I think, yucky. And despite my love for it and my kids now loving to help make it, Big Bird's Banana Bread is unfortunately one of those recipes.
But I finally found the solution to a non-greasy but still delicious and dairy free version and here's the recipe: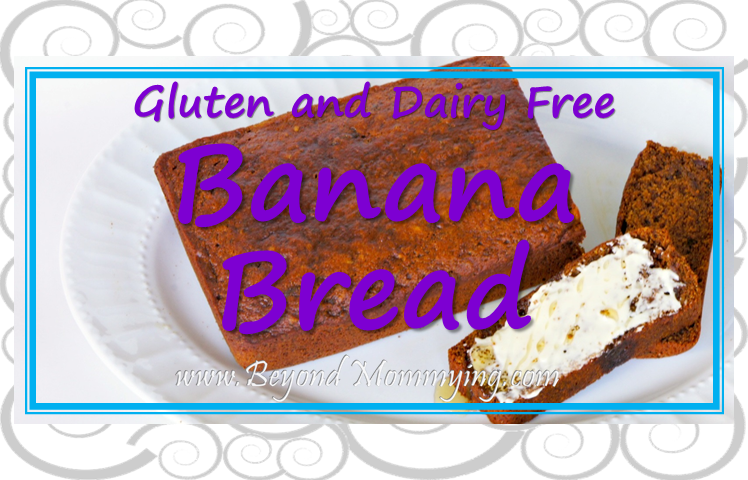 Gluten and Dairy Free Banana Bread
You'll need:
2 ripe Bananas
1 Applesauce cup (4 ounces)
3 tablespoons Coconut Oil
1/2 cup Honey
1 teaspoon Baking Soda
1 cup oat flour (whole wheat flour works as well if not going for gluten free but I do not recommend substituting all purpose flour as the consistency doesn't come out right.)
Mash up the bananas and combine with the applesauce, coconut oil and honey.
Add the baking soda and flour and mix until combined.
Bake at 350 degrees for an hour.
Slice and serve plain or topped with honey, non-dairy margarine or both!