In South Florida, we have to create our own fall. That means going to pretend pumpkin patches, coming up with costumes that the kids won't overheat in (the exact opposite of my childhood Halloweens!) and baking treats that remind us of fall using our favorite fall ingredients.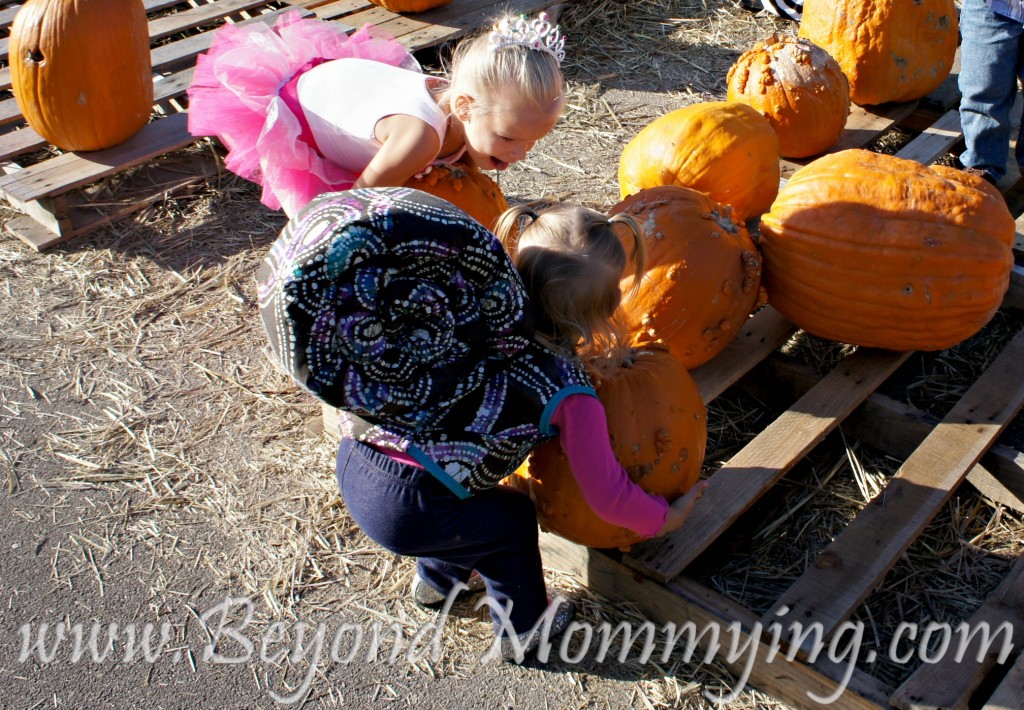 Growing up, I hated pumpkin. Or so I thought. I think it was because the only pumpkin I was exposed to was pumpkin pie on Thanksgiving and I still don't really care for pumpkin pie. But I've learned over time that I love pretty much everything else pumpkin.
And this time of year, I love to cook with pumpkin every chance I get. So after making my pumpkin cream pasta, I needed to find something to do with the leftover pumpkin puree I'd made. And while I love desert as much as the next gal, I wanted a healthier alternative for the kids to my pumpkin carrot cupcakes (even though the maple frosting is soooo good!) I was also visiting friend who just became a mommy and wanted to drop them a little breakfast along with the dinner and other baby goodies I'd planned to bring.
And so, my Whole Wheat Pumpkin Muffins were born! They are dairy and corn free for Doodle, and also don't have any butter, oil, other fats or milk alternatives as the pumpkin provides the necessary moisture and thickening.
These Whole Wheat Pumpkin Muffins are also super quick and easy to make, even my girls could prepare them on their own!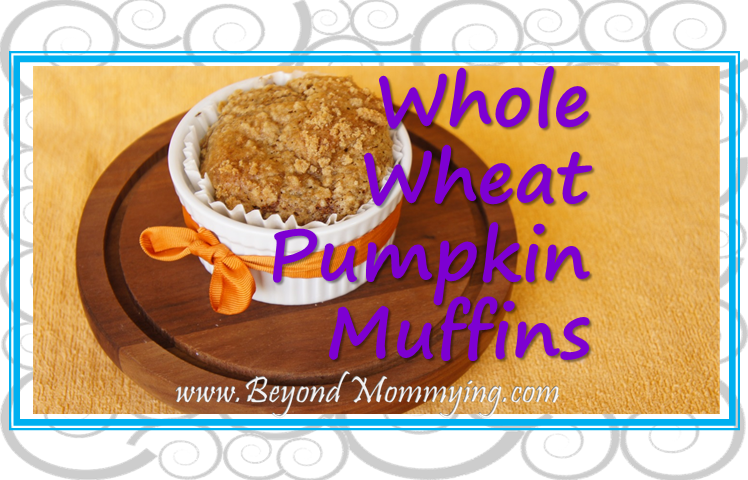 Recipe for Whole Wheat Pumpkin Muffins
Makes 12 standard muffins (or 6 large or approximately 24 mini)
1 cup whole wheat flour
1 teaspoon baking or pumpkin pie spice (pre-mixed or your favorite fall flavors)
1 teaspoon baking soda
1 1/2 cups pumpkin or butternut squash puree
2 eggs
1/4 cup brown sugar
1/4 cup maple syrup
1/2 teaspoon vanilla
To make Whole Wheat Pumpkin Muffins:
Preheat oven to 350.
Combine flour, spices and baking soda and set aside.
Beat together puree and eggs.
Add sugar, syrup and vanilla to wet mixture and combine well.
Slowly add dry ingredients to wet and mix just until combined.
Line baking cups with paper liners or lightly coat with non-stick spray.
Fill cups about 3/4 full.
Top with your favorite fall nuts or a streusel topping (use a fork to cut and combine 2 tablespoons butter, 1/4 cup flour and 2 tablespoons brown sugar).
Bake standard muffins for approximately 20 minutes (longer for large, less for mini) or until a toothpick inserted in the middle of a muffin comes out dry.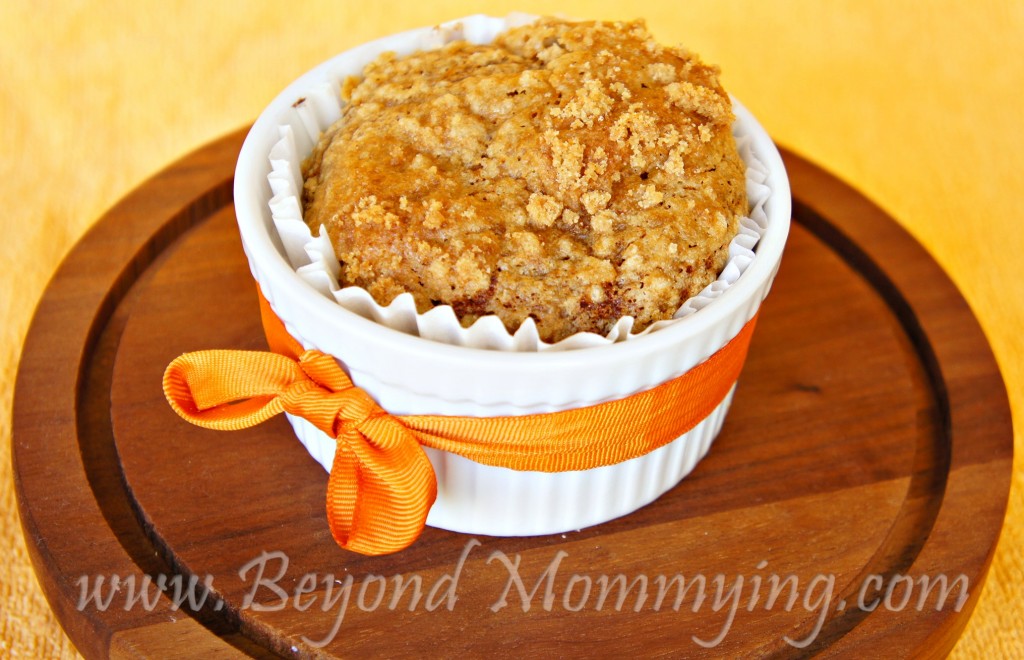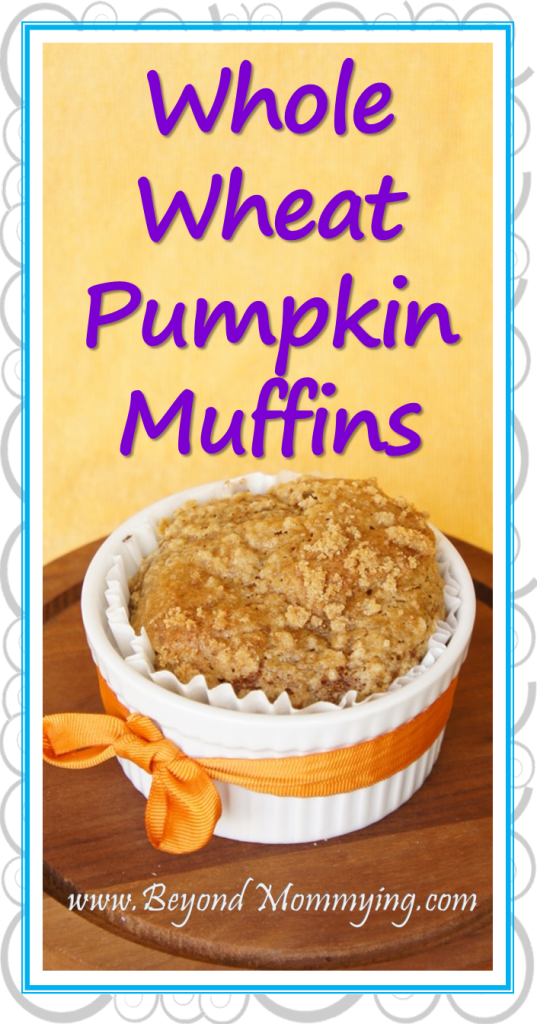 This post is part of the #SoFabSeasons Pumpkin Series.