If you're not familiar with the Kid's Halloween book Inside a House that is Haunted (by Alyssa Satin Capucilli and illustrated by Tedd Arnold), you're missing out! I first encountered this sweet little gem when I was a brand new preschool teacher and I was as enthralled by the story as my little students were.
This post contains affiliate links (denoted as AL) and clickable affiliate images. If you click and make a purchase, Beyond Mommying may earn a small commission which is used for the upkeep of the website.
Originally, Inside a House That is Haunted
 (AL) was released as a Rebus read-along story, and is now available as a Scholastic Level 2 reader. Unfortunately the original audio version is hard to come by (you can find some used cassette versions), but thanks to YouTube, you can still share this little delight with your kids (and you really should!):
We've been enjoying Inside a House That is Haunted
 (AL) for years but this year I decided to take it a step further and create some activities to go along with the book and the kids and I created our own haunted house and characters (which you can download to print below).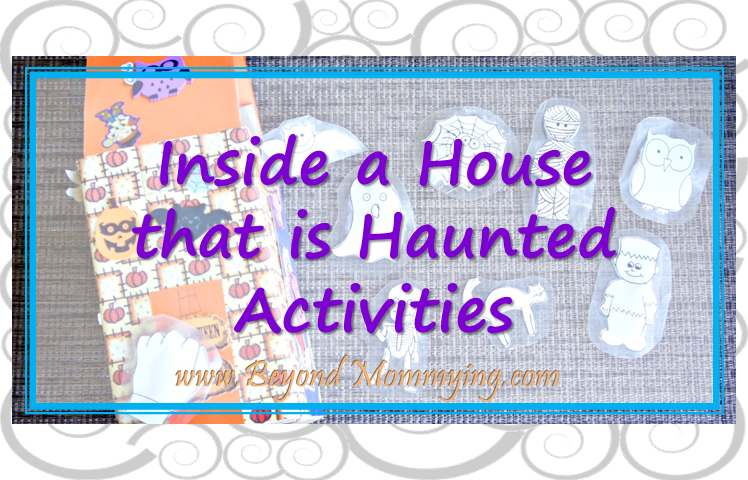 We created our haunted house using basic supplies, all you need is: a tall cardboard box, Halloween paper, stickers, glue, scissors and a pencil.
Start by covering the box with the Halloween paper (trace the shape of the box and cut it out then glue down).  Add a door and decorate with Halloween stickers.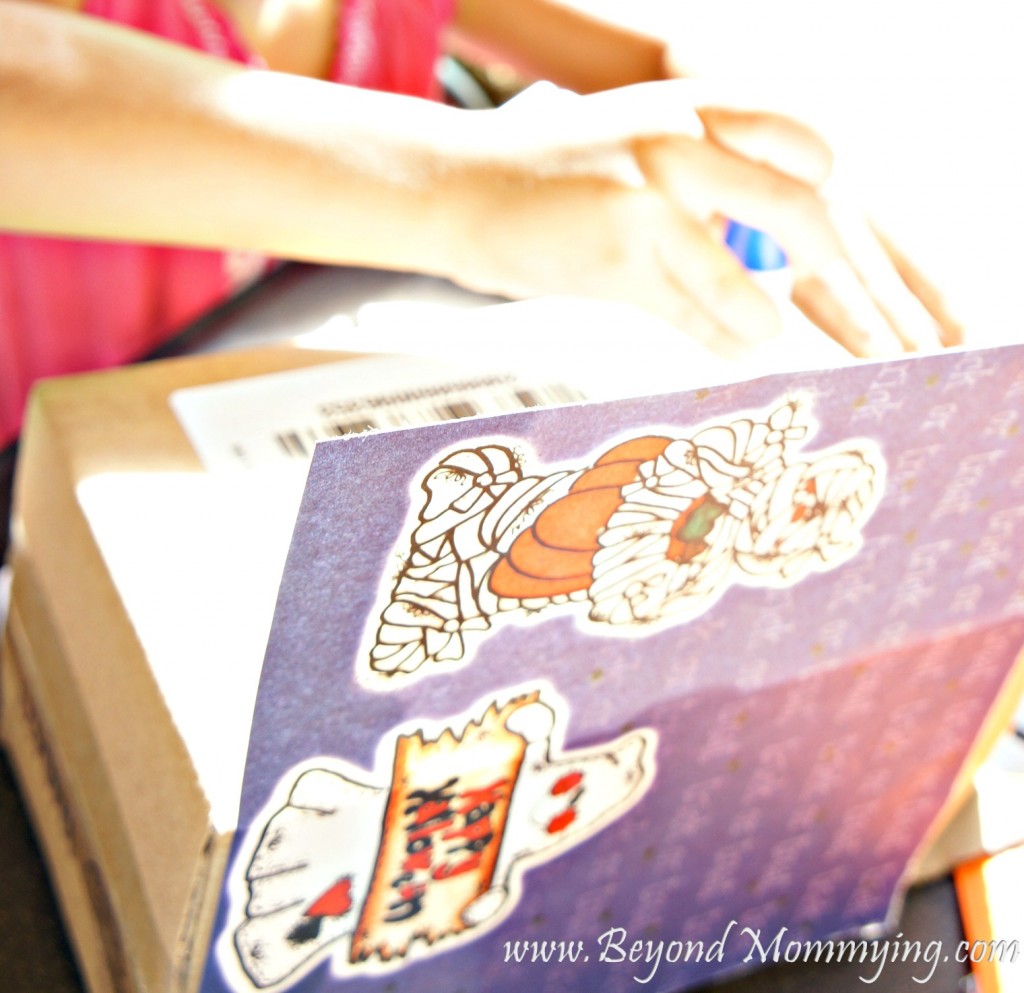 I glued a roof to two of the top flaps leaving the sides open so we could put the characters from the book inside a house that is haunted (see what I did there!?)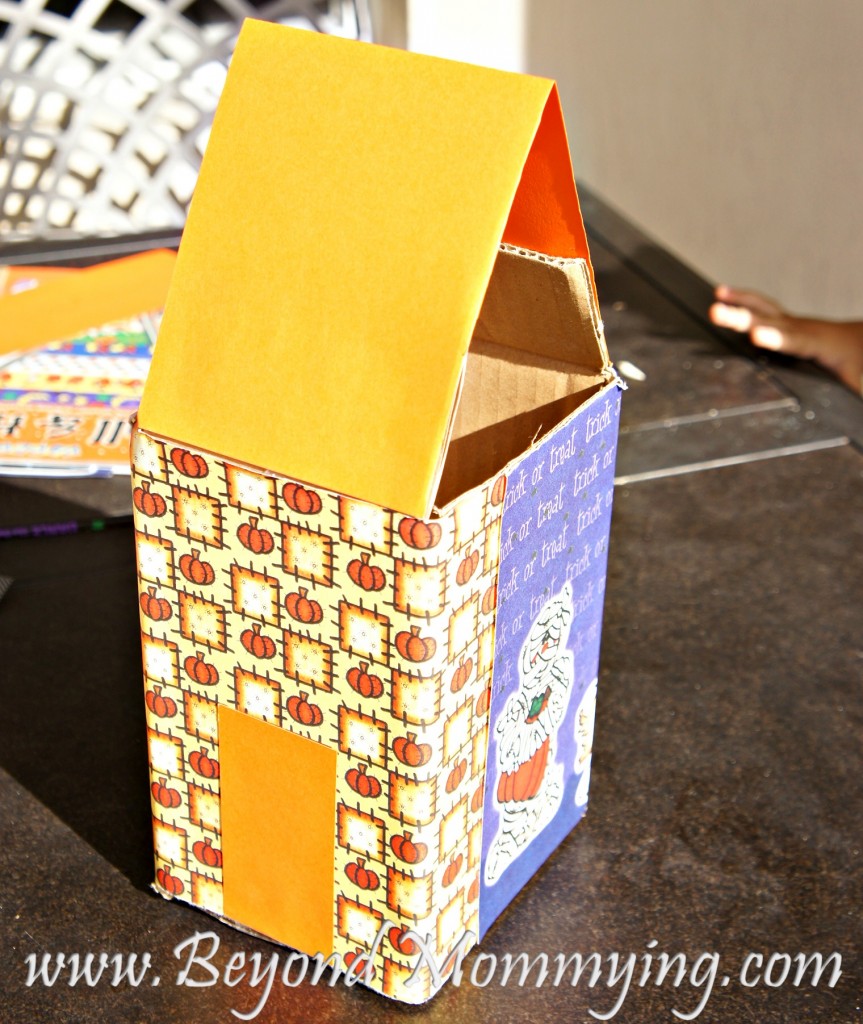 I printed our characters and cut them out (there are two sets of each character in mirror images) then stuffed with some stretched out cotton balls and covered with clear contact paper. Make sure not to stick the cotton to the contact paper or overstuff and leave plenty of contact paper around the outer border of the characters or the paper will peel apart (if that happens, simply use a smaller piece of contact paper or tape around the parts that won't stay shut).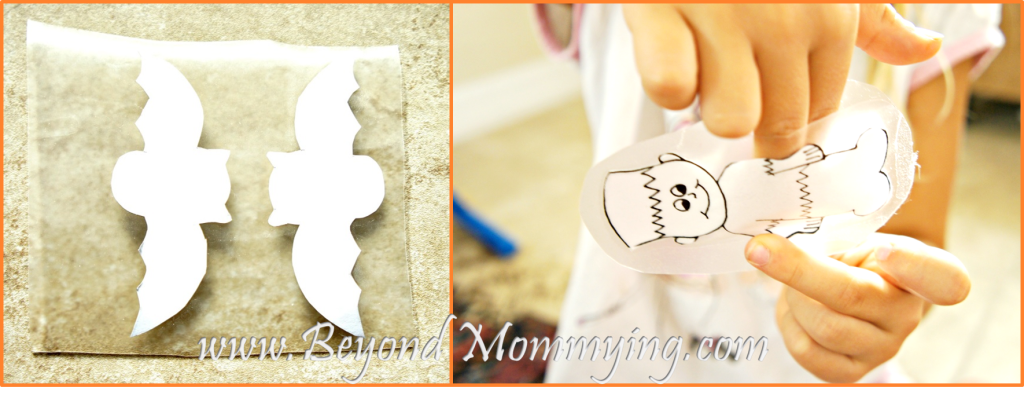 The kids now have a playable book scene to act out the story from the book Inside a House That is Haunted
 (AL) or create their own stories and games.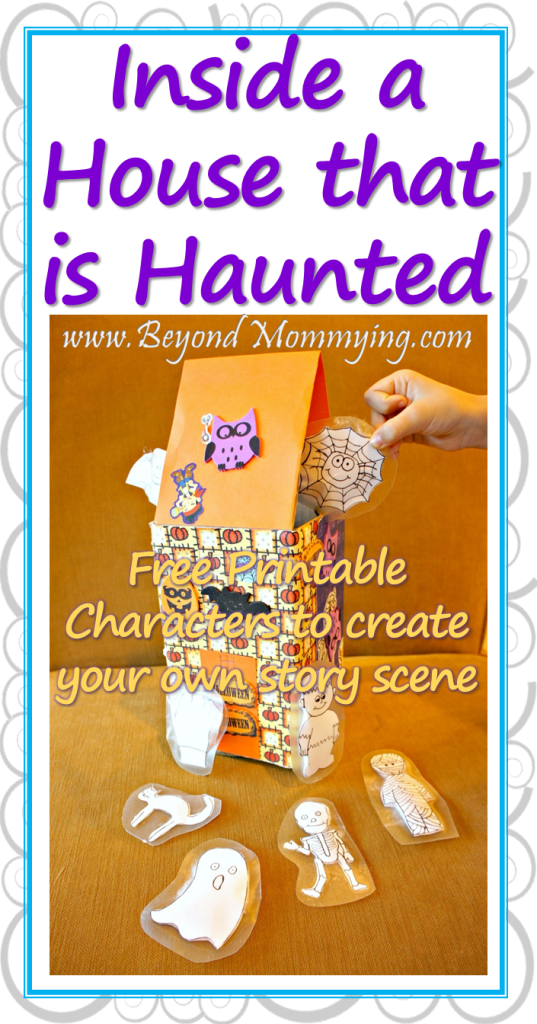 Download the characters for printing. There are 2 sizes in the download, the first is the smaller size I used and the second are larger which would be great for a felt board story which can be easily created by printing the characters onto Iron-on Transfer Paper
(AL) and then copied onto Colored Felt (AL)
. You can also find my entire Inside a House That is Haunted
 (AL) book unit with sequencing and matching activities at TeachersPayTeachers.
Please provide your name and email address for your free download.