We lived in Dublin, Ireland for 2 1/2 years with 2 little girls and no car. The city is so easy to navigate by foot, bus, train or tram that a car was an expense we decided to forego (and used that money to travel all around Europe, instead.)
But every once in a while we would rent a car. Occasionally we would head out on an adventure to Belfast or other Irish tourist locals but usually it was because we needed to go shopping. Because when you don't have a car, getting big things you need can be a challenge (just ask the guy who insisted on carrying a big screen TV home on the train!)
Grocery shopping wasn't usually that bad, we were a 10-minute walk to the village area near our home and were out and about regularly enough that I would just stop in and get what we needed whenever we needed it. But then our kitties arrived after their mandatory 6-month quarantine with my parents and shopping was no longer easy because: litter.
I started availing of the online ordering and home delivery services offered by our local grocery chains and it was a mommy life changer! I could pick my items snuggled under a blanket on the couch while the dreary Irish rain tapped on the windows. And I could arrange delivery for just before nap time (or after) and not have to worry about my girls being raging lunatics at the store. It made getting things we needed and wanted so much easier because we didn't have to worry about the logistics of how to get heavy or large things home (and Honeybun never had to be kicked out of her buggy seat!)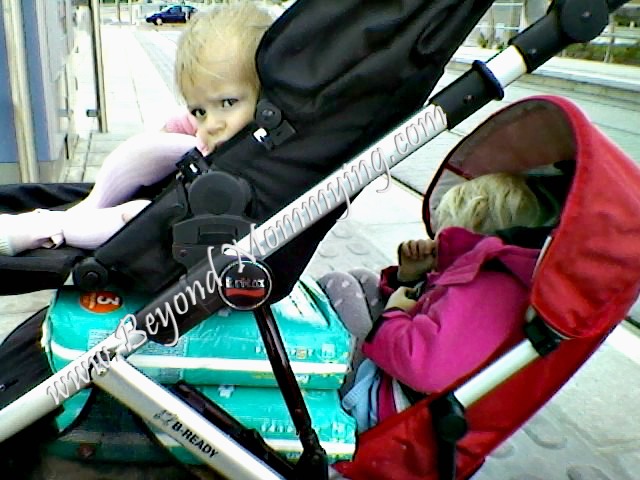 Since returning to Florida, though, I've gotten back into the routine of grocery shopping. But the struggle has remained. With 4 kids, the thought of doing a full grocery shop is more than overwhelming and I've found myself back to doing just necessities runs, stopping in whenever we're near a store and just picking up the few things we need and getting in and out as quickly as possible (you know, before the kids start whacking each other with giftwrap rolls and stuff.)
And with the girls' fall schedule packed with gymnastics and dance lessons on top of our homeschool schedule and the boys' nap needing, it's no longer about how to get things home but more about find the time to squeeze in even the small grocery runs!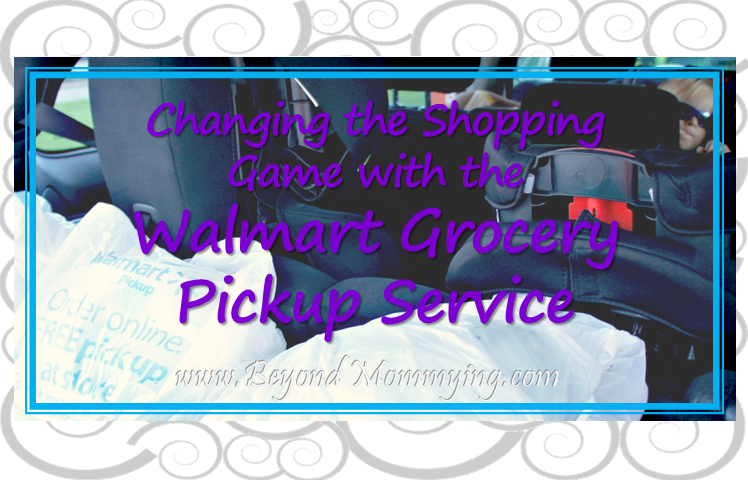 So when I heard about the new Walmart Grocery pickup service, I knew I had to try it!
The process for signing up at Walmart Grocery is super easy and you can start shopping online right away, simply add the products you need to your cart. When you check out you'll be given the option to decide whether or not substitutions should be made for each individual product if your chosen product isn't available.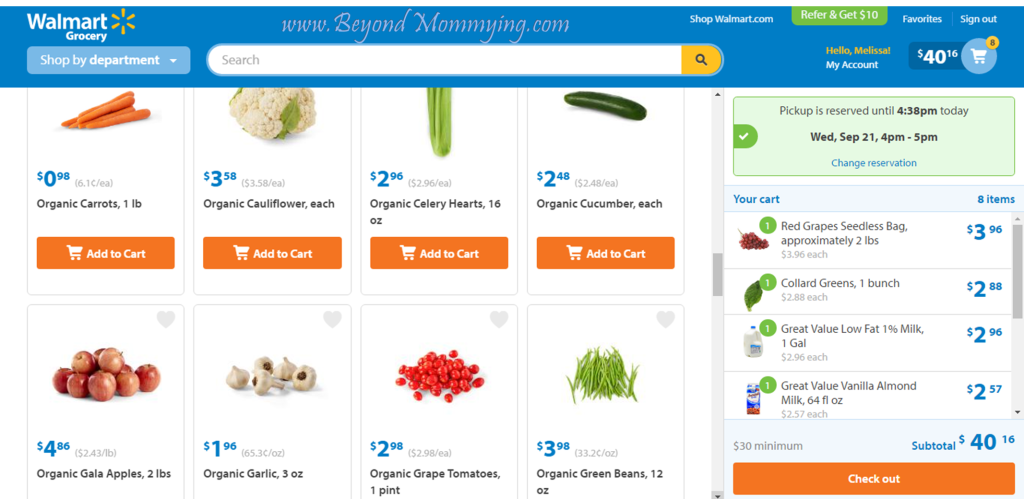 You can select your pickup time slot at your nearest participating store before, during or after you shop and can make changes to your order even after you submit it (your confirmation e-mail will tell you the cutoff time for changes). You'll also receive a courtesy call before your selected pickup time to let you know your order is packed and ready.
The confirmation e-mail also gives clear instructions on where to go to pick up your order and the designated parking spots are well marked. Upon arrival you simply call the number on the sign and your groceries are brought out to your car.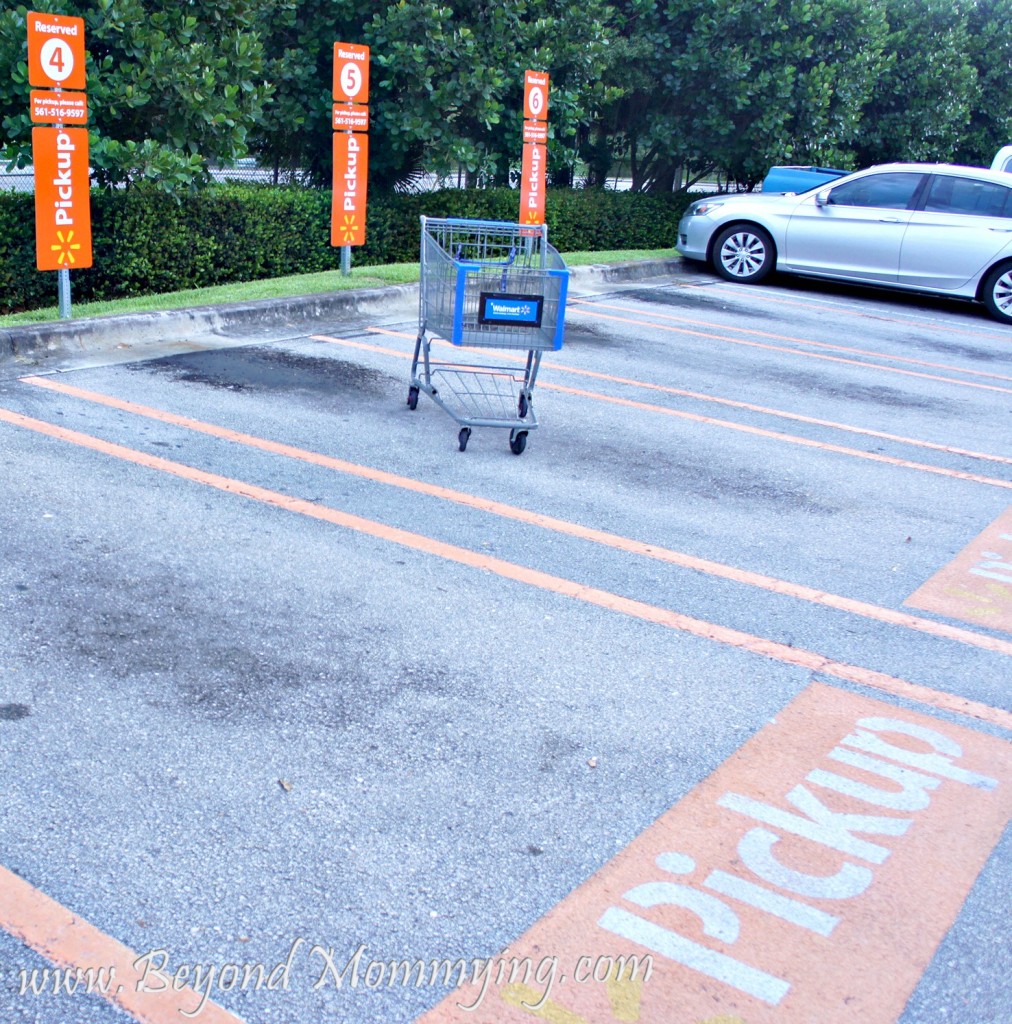 You don't even have to get out, simply sign for your order and the Walmart associate will load everything in for you. I took the boys one afternoon while the girls were in class and the whole pickup process took less than 10 minutes and I was back on the road.


And to top it all off, the service is free! No charges or fees and you're guaranteed the same every day low prices found in store and if the price changes between when you place your online order and when you pick up your items, you'll always get the lower price. You really have nothing to lose by signing up and giving Walmart Grocery pickup a try.
Walmart Grocery pickup is a mommy life changer for me and my family. It means:
Not having to wrestles kids in and out of car seats, they can all stay happily in their seats the entire time.
Not having to manage 4 grumpy kids through an hours long shopping adventure while trying to fit everything our family of 6 needs around all the kids who are too small and/or fussy to walk.
Not having to ever drive one of these shopping carts or argue about why we're not getting one!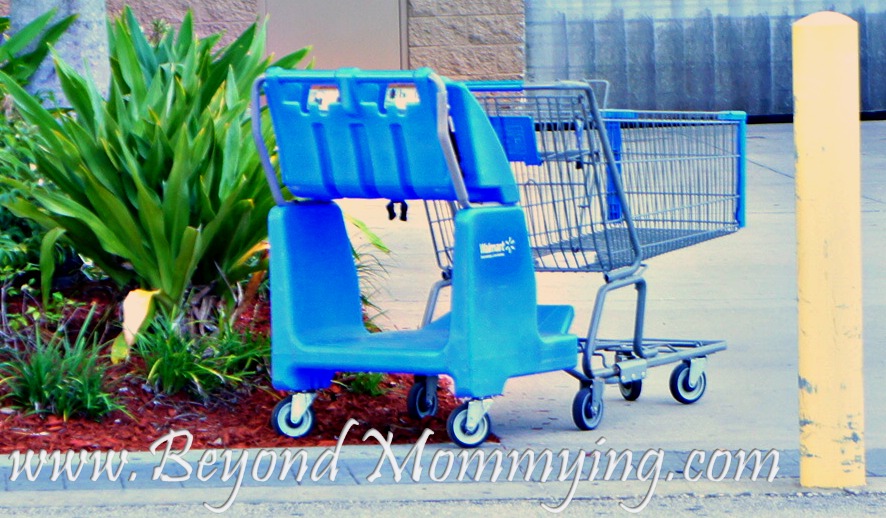 Not having to watch the clock to make sure I'm back to the gym or dance studio before classes are over.
Not having to argue with my kids about what we are and aren't going to buy or ending up with a cart-full of stuff we don't actually need (I'm a big sucker for those yellow clearance stickers!)
Not having to do a "quick" run to the store when one or more kids is exhausted and/or hungry.
Not having to worry about the impending rain and everyone getting soaked because we need milk.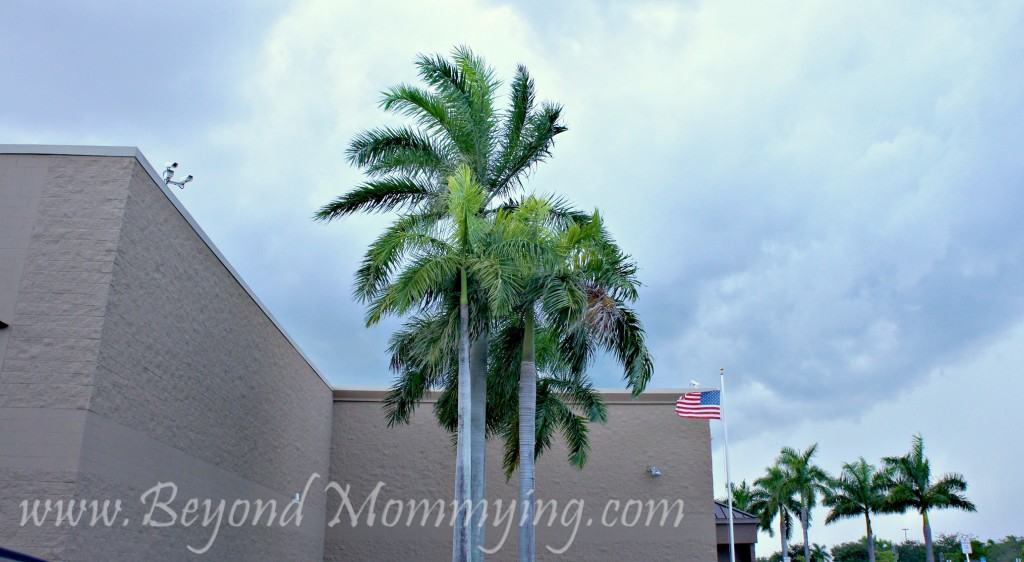 Not having to try to wrestle heavy things like kitty litter into my trolley while also trying to hold and/or nurse my fussy baby.
Not having to try to remember everything knowing I'll inevitably forget something we really needed in the chaos.
Not having to dig through piles of produce looking for just the right bag of grapes because Walmart guarantees you'll receive the freshet products with a money back guarantee.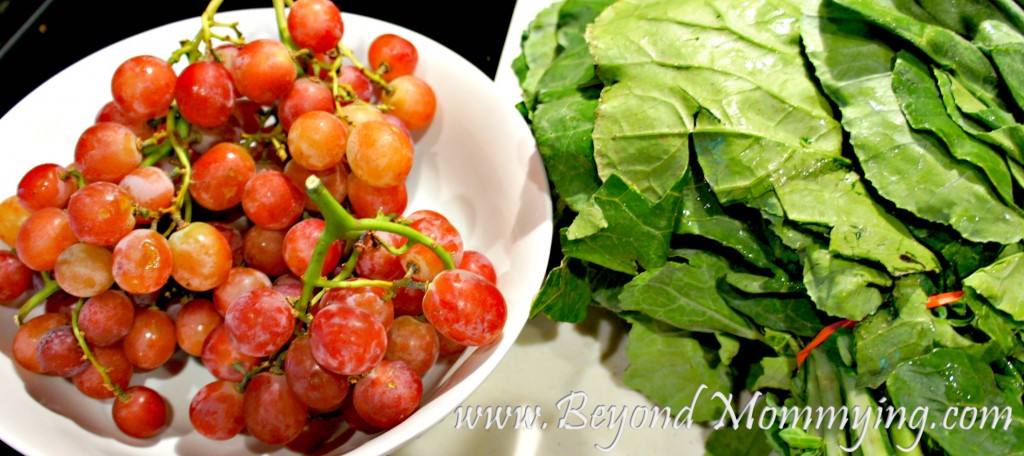 Walmart Grocery pickup is almost too easy!
Sign Up for the Walmart Grocery pickup service and let me know what a mommy life changer it would be for you!