If your family is anything like mine, you find yourself with a pile of plastic Easter eggs at the end of every season. And while I reuse our plastic Easter eggs each year, they also multiply each year. From yearly egg hunts and gifts from family members, our plastic Easter eggs collection has become quite large and unwieldy so this year I decided to find a new use for all those plastic Easter Eggs!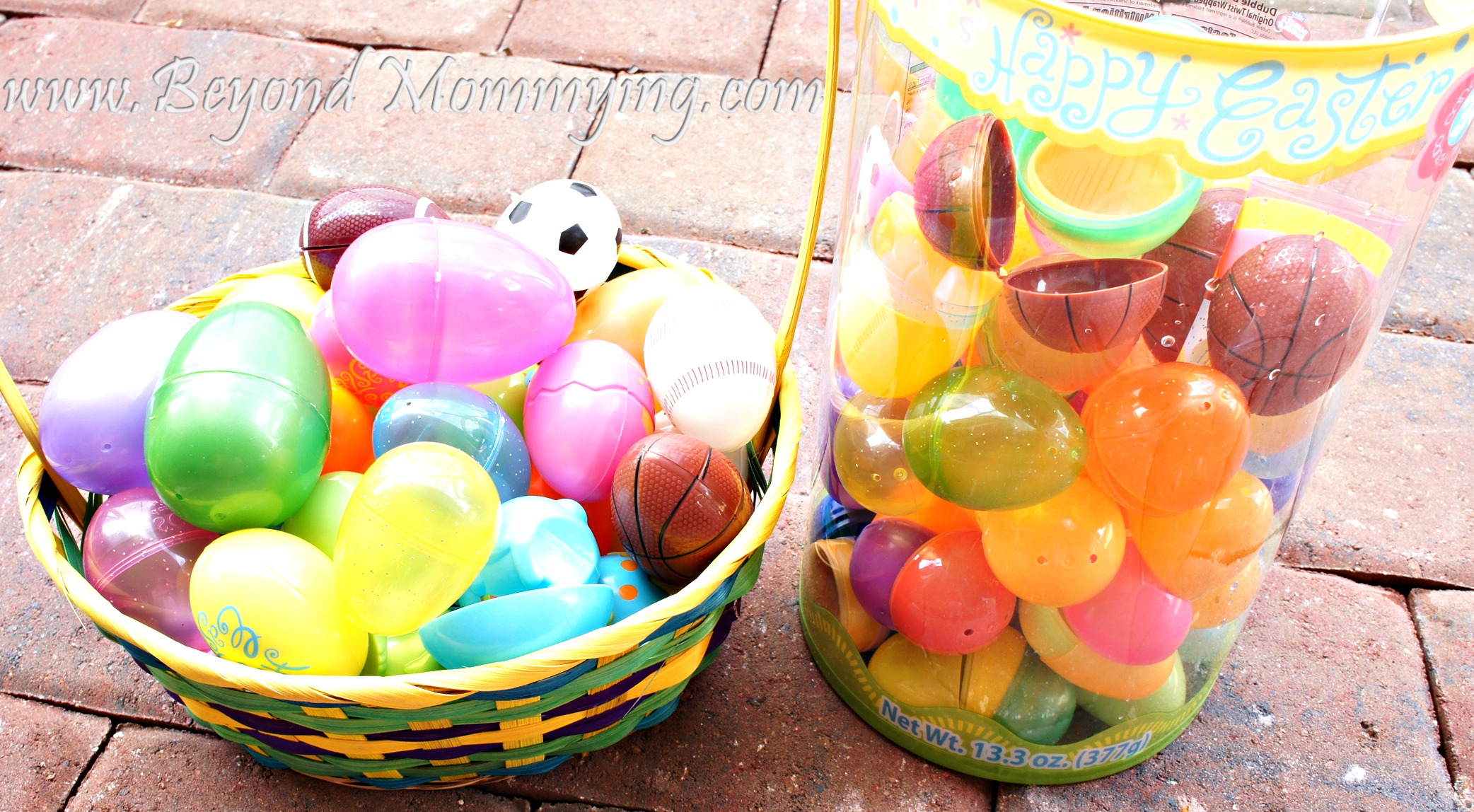 Here's what the kids and I can up with:
5 Non-Easter Uses for Plastic Easter Eggs
Make "Egg-laces"
Use pipe cleaners to string plastic Easter eggs and make "egg-laces." Let your kids get creative, they can put the eggs on a half at a time then snap together or go for a stacked look like Honeybun chose.

Make Mini Plastic Egg Planters
Use half a plastic Easter egg and have your little ones make mini planters. Fill with a small bit of soil and then have the kids push in a seed or bean. Water and watch it grow!

Color Sorting
Lay out some colored paper to match the plastic Easter eggs you have and let your little one match the egg colors to the paper. We've struggled with getting Doodle to learn his colors, especially with his speech delay but I was amazed at how easily he did this activity. I would hand him an egg and ask "where does this one go?" and he would plainly reply "wight dere" and put it on the correct paper!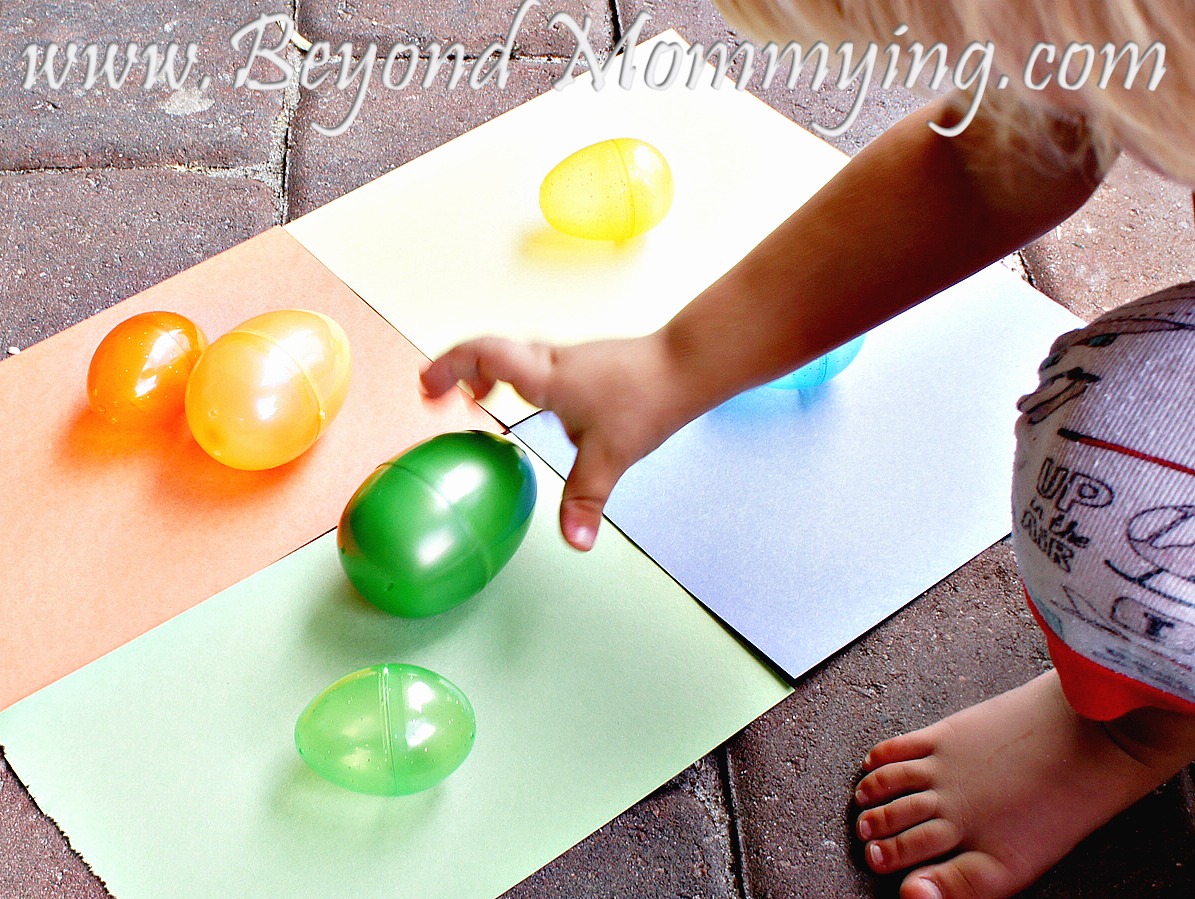 Word Family Eggs
I love how simple this activity is for teaching little ones about word families and relationships. You simply put a starting letter or blend on the small half of the egg and then endings on the larger half. Most people only put one starting letter/blend but I decided to take it a step further and do multiple startings and endings for each egg. It took me a little time to come up with my lists but it was well worth the time because now our eggs have 4 times the words!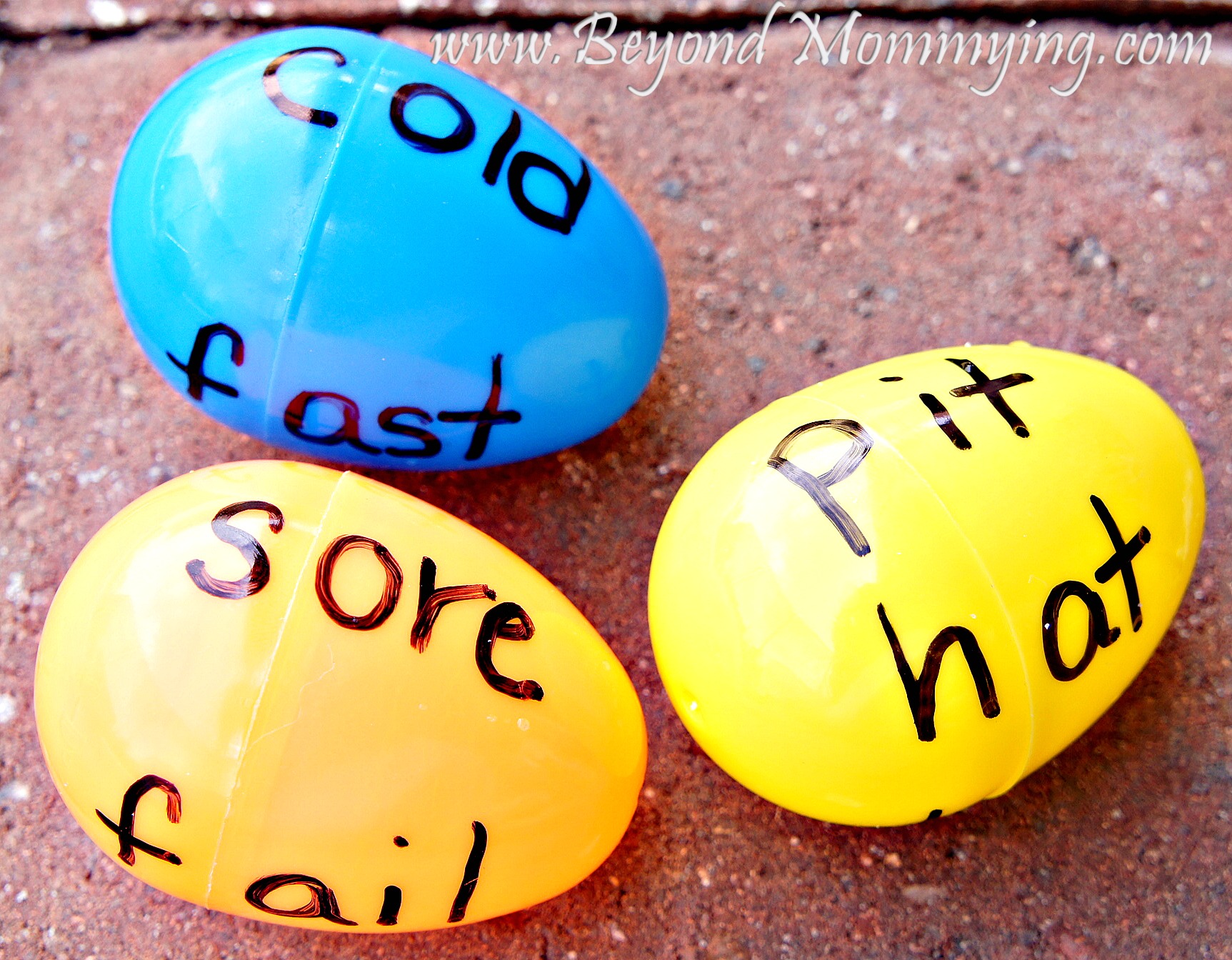 Water play
Water play is always a big hit in our house. Give the kids a bucket (or pot!) of water and plastic Easter eggs of various sizes with various numbers of holes and no holes. The eggs can be used for filling and dumping or letting the water drip out. (Or mix it up and combine with one of these other water play ideas.)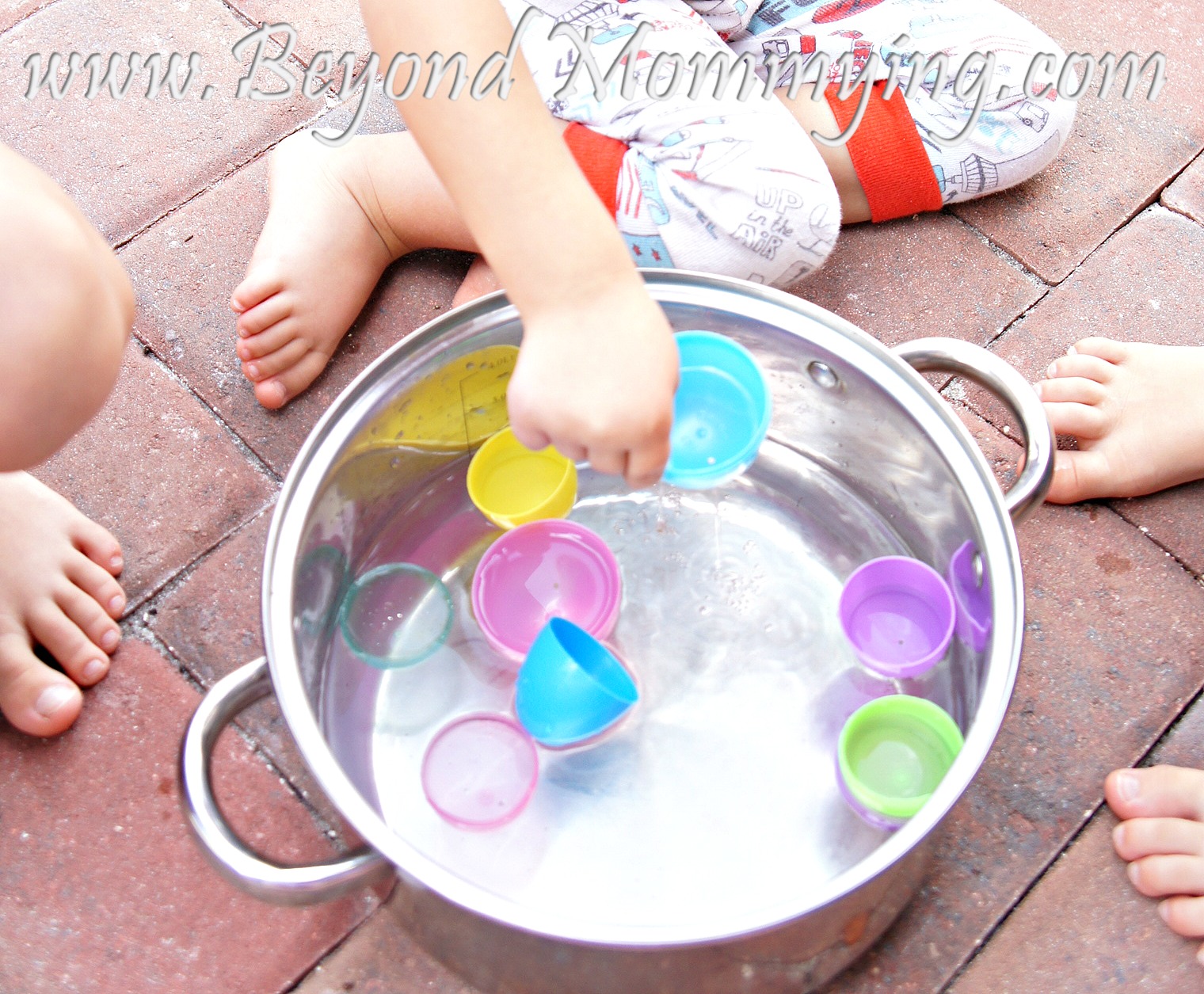 Pin it! and find more non-Easter uses for plastic Easter eggs on my Pinterest board.