One thing I've been working really hard with Honeybun on all year is learning her addends of 10.  I know once she can easily rattle of 6+4=10 and 8+2=10 math will go a lot quicker and easier.  But somehow, for the kid who remembers everything and learns really fast, she can't seem to commit these and other simple math "rules" to memory.
In the fall I had her and Sugarplum both complete a packet I created to help them explore different ways to make ten.  And while they both enjoyed doing the work, Honeybun still can't seem to keep the facts in her head so recently I added an additional page for her to keep as a reference which I hope will help her eventually remember the facts without having to use her "cheat sheet."  We hung it up near her desk so she can see it when she is doing her math work and quickly reference it or check her answers, hopefully alleviating some of the frustration and time it's been taking her to count everything out.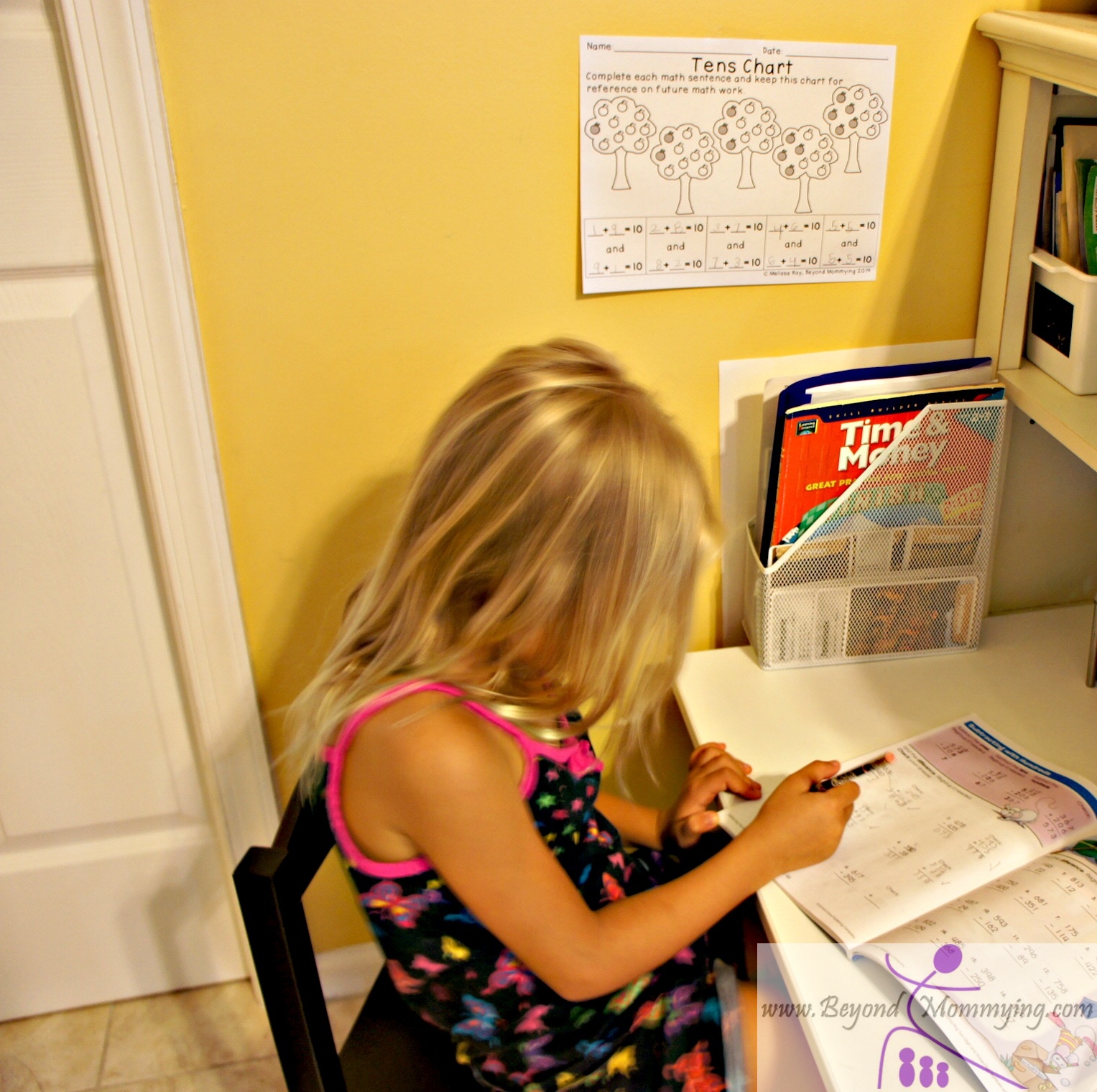 You can download the Tens Chart for reference here and find my complete Making Tens in Apple Tress pack on TeachersPayTeachers.com.
Please provide your name and email address for your free download.