Tang Tea is a flavor of my childhood.  It's a drink we used to drink when we had a sore throat or just on cold, blustery days.  It's spicy goodness warms you up as the tanginess soothes a sore throat.  It's still one of my favorite cold-weather treats!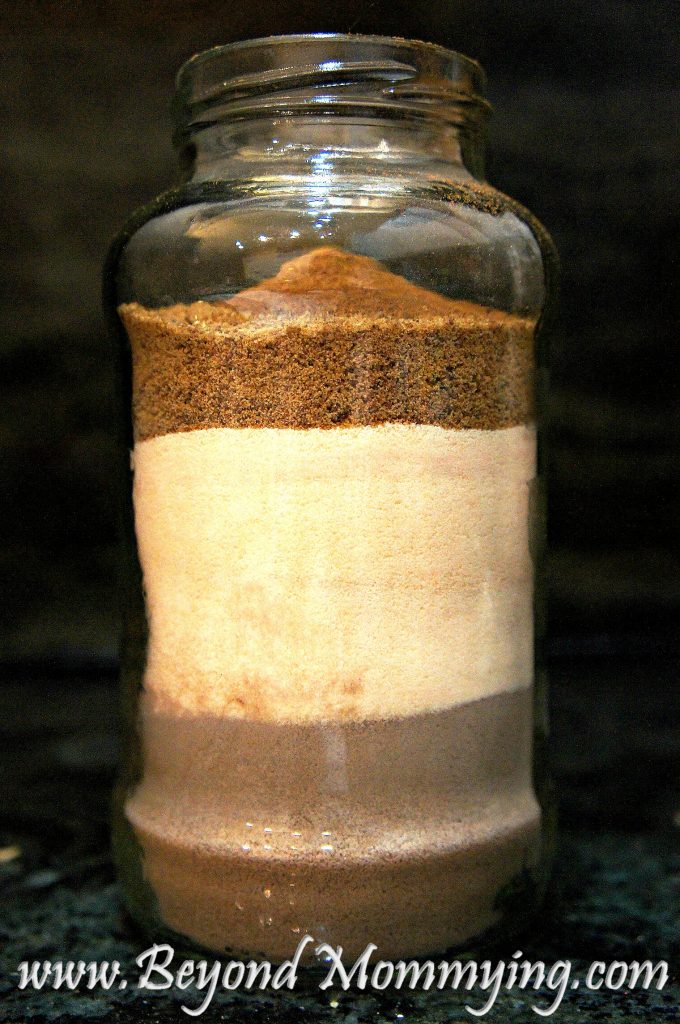 In a jar combine:
1 cup Sugar (I used coconut sugar for my last batch)
2 cups powdered Tang (the original orange, not the new pineapple or other fancy flavors!)
1 1/2 cups Powdered Tea with Lemon
1 teaspoon Cinnamon
1 teaspoon Nutmeg
1 teaspoon ground Cloves
Shake to mix.
Add 2 heaping tablespoons full to a mug of hot water, stir and enjoy.