I fell in love with the bagel sandwich years before I was ever a mommy.  It's a combination a bagel shop by my Nana's house used to offer every winter, usually around Valentine's Day and I would travel just to get it.  The combination is just too delicious!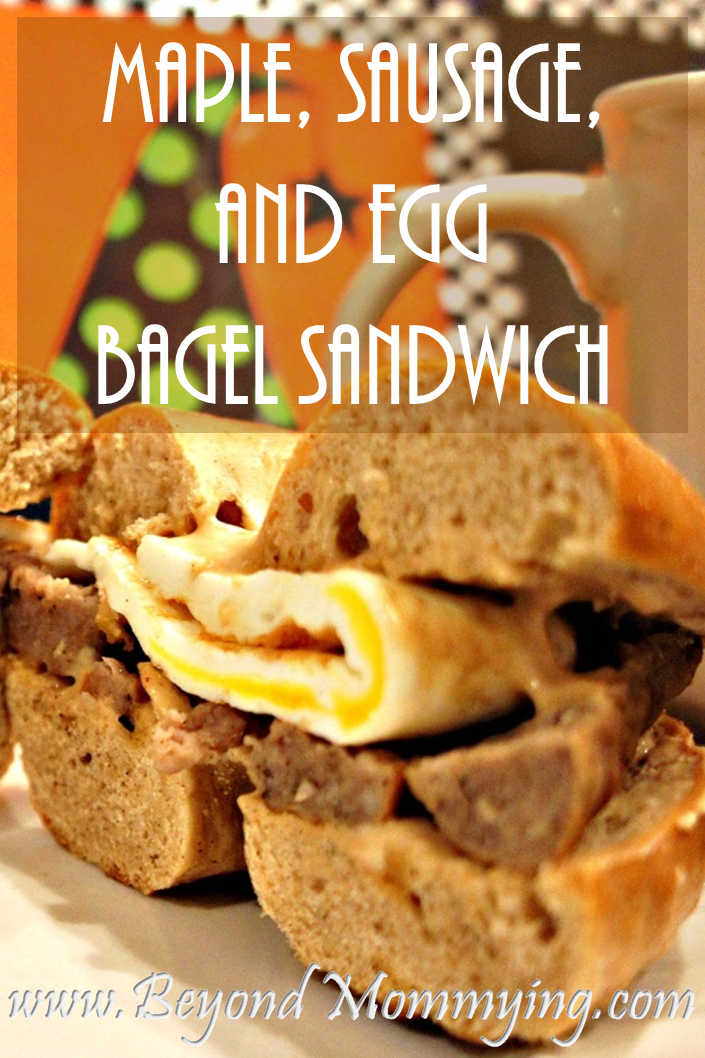 All you'll need for this amazing bagel sandwich is:
1 bagel (I like a pumpkin, cinnamon or french toast flavor)
1 egg
3 link sausages
Maple cream cheese (or mix 1 carton plain cream cheese with about 2 tablespoons maple syrup, you could also use my dairy free Maple Spice Frosting)
Slice and toast bagel
Cook sausage according to package instructions
Fry egg on both sides
Spread cream cheese on both bagel sides
Slice sausages lengthwise and lay on bagel
Place egg on sandwich, close it up and enjoy!