So you're got your child's car seat properly installed (rear facing for children under two and as close to four as possible; using LATCH or seat belt, not both; less than 1 inch of movement at the belt path).  So how do you know if the seat is properly adjusted and fit to your child?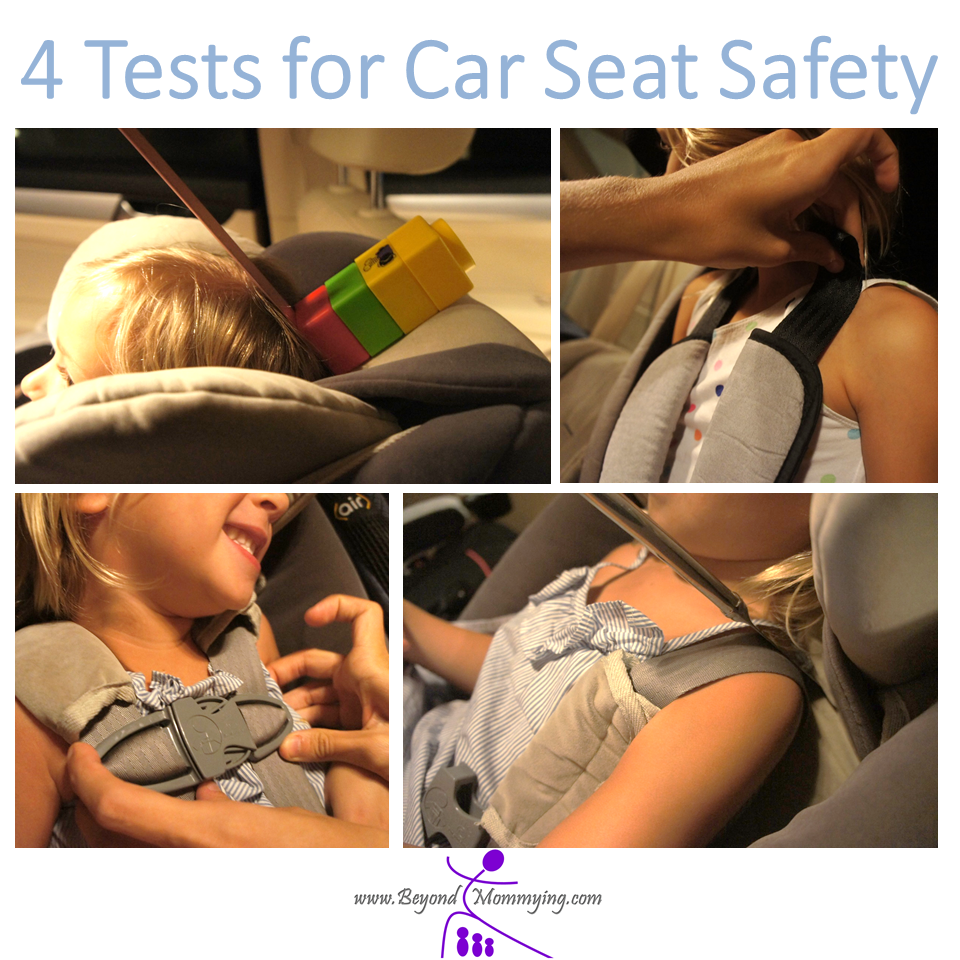 Here are four easy "tests" to make sure your little one's car seat is properly adjusted:
1. Butter knife test:
This test is used to help determine if the harness straps are above or below the child's shoulder.  Simply put a butter knife (or other flat object like a narrow ruler, tongue depressor or chopsticks) into the slot where the harness comes out of the plastic shell of the car seat (make sure you go into the shell as covers can shift and sometimes don't line up with the actual shell slots).  Rear facing straps should always be at or below the child's shoulder and forward facing should be at or above the child's shoulder.
2. Pinch test:
This test is to determine if the harness straps are properly tightened.  Simply try to pinch the strap horizontally at the child's shoulder.  If you can pinch the strap, it's too loose.  If you loosen and tighten the straps with each use, pinch the strap and tighten the straps until the pinch pulls out of your fingers.
3. Tickle test:
This test is to make sure the chest clip is at the right level.  The top of the chest clip should be even with the crease in your child's armpit.  After you buckle the chest clip, reach your fingers across and try to tickle their armpits while you push the chest clip up until you are able to tickle their armpits.
4. 1″ test:
Many car seats have a rule where a child's head must be 1 inch below a certain point to be used rear facing so find something that is 1″ thick (a book works or I use Little People Builders blocks which are exactly 1″ thick) and stack them on top of your child's head to see how much room they have before outgrowing their rear facing seat (remember the room left is torso growth, not overall so you'll have more time than it looks like!)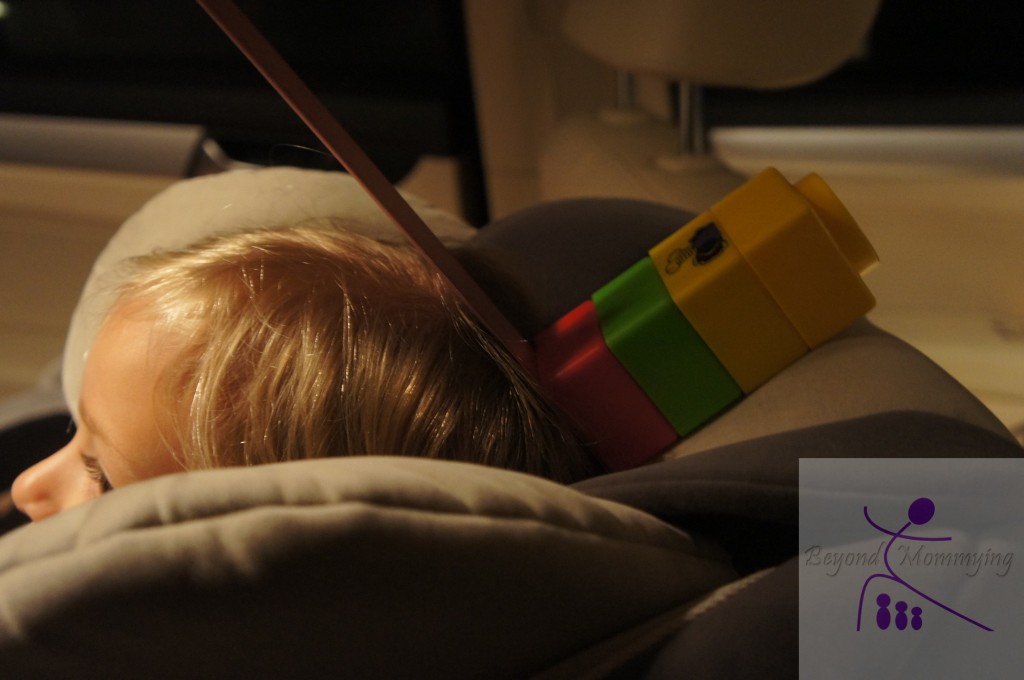 This picture shows Sugarplum has just under 4″ of shell above her head in this seat (which requires 1.5″ inches of shell versus the usual 1″) so she has more than 2″ of torso room before outgrowing this seat which at her age can take up to 2 years (meaning she might be able rear face in this seat until she was 6!)
For more on car seat safety, see my Car Seat Safety post.